DELTA DENTAL MOBILE PROGRAM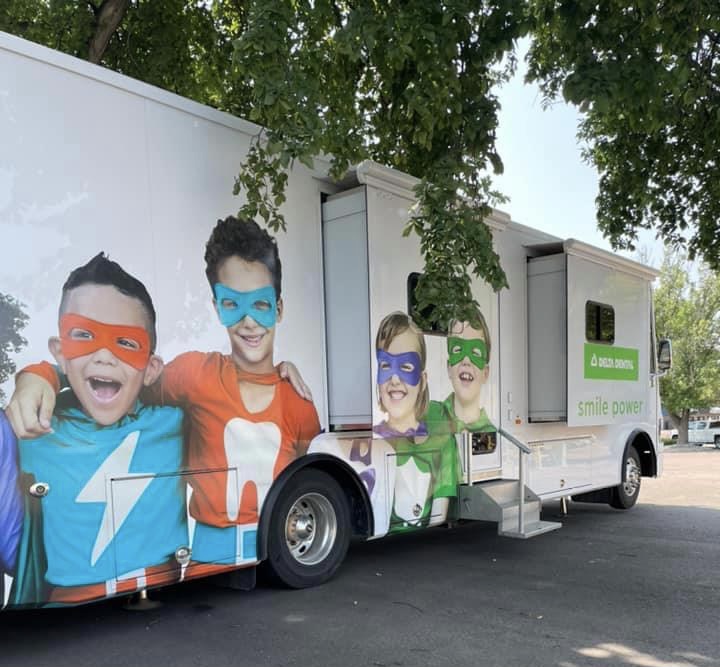 So many of us take it for granted: just being healthy, with access to care and resources and the education to know how to take care of our health. For many in our communities, that's just not the case. Often the emergency room is their only option. And by then it can be too late. Better health means better life. That's why the Brookings Area United Way is fighting for better health access and resources in our communities. We're making strong, strategic investments in programs that provide all our adults and children access to health services they need to not only be well, but thrive. Good health and nutrition is a leading factor in a young person's ability to perform academically, and for a family to achieve financial stability. United Way will continue the fight for awareness and programs that focus on health and wellness for our community's children and families.
DELTA DENTAL MOBILE PROGRAM
Brookings Area United Way focuses on health and wellness across all of our outreach. Working with community partners who run programs, deliver services and share our passion for improving lives, we focus on providing access to healthy lifestyle choices for every person.
These are just a few ways that Brookings Area United Way fights for the health of our community. With 2-1-1, the Helpline Center and United Way fight for families to meet basic health needs by connecting them with accessible community resources. This free, non-emergency telephone number connects people to human service information and referral to the people and places that can help. The Delta Dental Mobile Program allows anyone in Brookings County up to the age of 21 to receive dental care at no-cost to the individual or family. The dental van visits Brookings County each year for four weeks; appointments can be made by dialing "2-1-1".
WHEN & WHERE CAN YOU MAKE AN APPOINTMENT?
To make an appointment, please call 2-1-1, the statewide help number. This number connects you to a real person 24/7 and they will help you sign up for an appointment.
Available Dates:
May 1 & 2
July 24 & 25 (Elkton)
August 14 & 15
October 16 & 17
If you have any questions, please feel free to give us a call at 605-692-4979 or visit our office at 908 Hope Drive, Brookings, SD 57006.
ADDRESS

908 Hope Drive
Brookings, SD 57006

Mail to: P.O. Box 750, Brookings

EMAIL

uw@brookingsunitedway.org