DOLLY PARTON'S IMAGINATION LIBRARY
DOLLY PARTON'S IMAGINATION LIBRARY
The first step is developing vocabulary, a love of reading and learning with an adult, and developing social skills. Dolly Parton's Imagination Library provides one high-quality, age-appropriate book each month to children up to 5 years old in Brookings County. These books are delivered directly to their door at no-cost to the family. If you'd like more information please contact our office.
Funding towards Dolly Parton's Imagination Library ensures that any child within Brookings County has the chance to sign up and receive a free, monthly book.
To sign-up online and register your child for Dolly Parton's Imagination Library, please click here.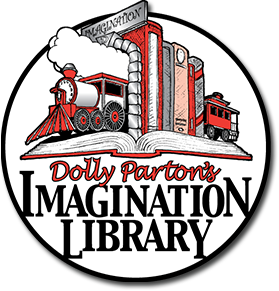 Brookings Area United Way is committed to promoting school readiness and early childhood education by equipping individuals and families at every stage of life. Our Education Commitment puts low-income students and their families front and center. Working side-by-side with our partners, we prepare students for school, empower adults, and develop youth's character and academic success.

Dolly Parton's Imagination Library has a partner with Braille Tales, an organization that provides free books in braille. If your child or yourself are blind or have impaired eyesight and are interested in more information, please click here. If you would like to complete their sign up form, please click here.
ADDRESS

908 Hope Drive
Brookings, SD 57006

Mail to: P.O. Box 750, Brookings

EMAIL

uw@brookingsunitedway.org