NONPROFIT PARTNER RESOURCES
e-C Impact is United Way's online system for managing its annual investment process, agencies, and volunteers.  Through e-C Impact, agencies will be able to submit applications and provide reports and accountability documents.  Our Board of Directors will also have electronic access to agency and program information to assist in decision making and direct resources accordingly. All authorized users are issued login information.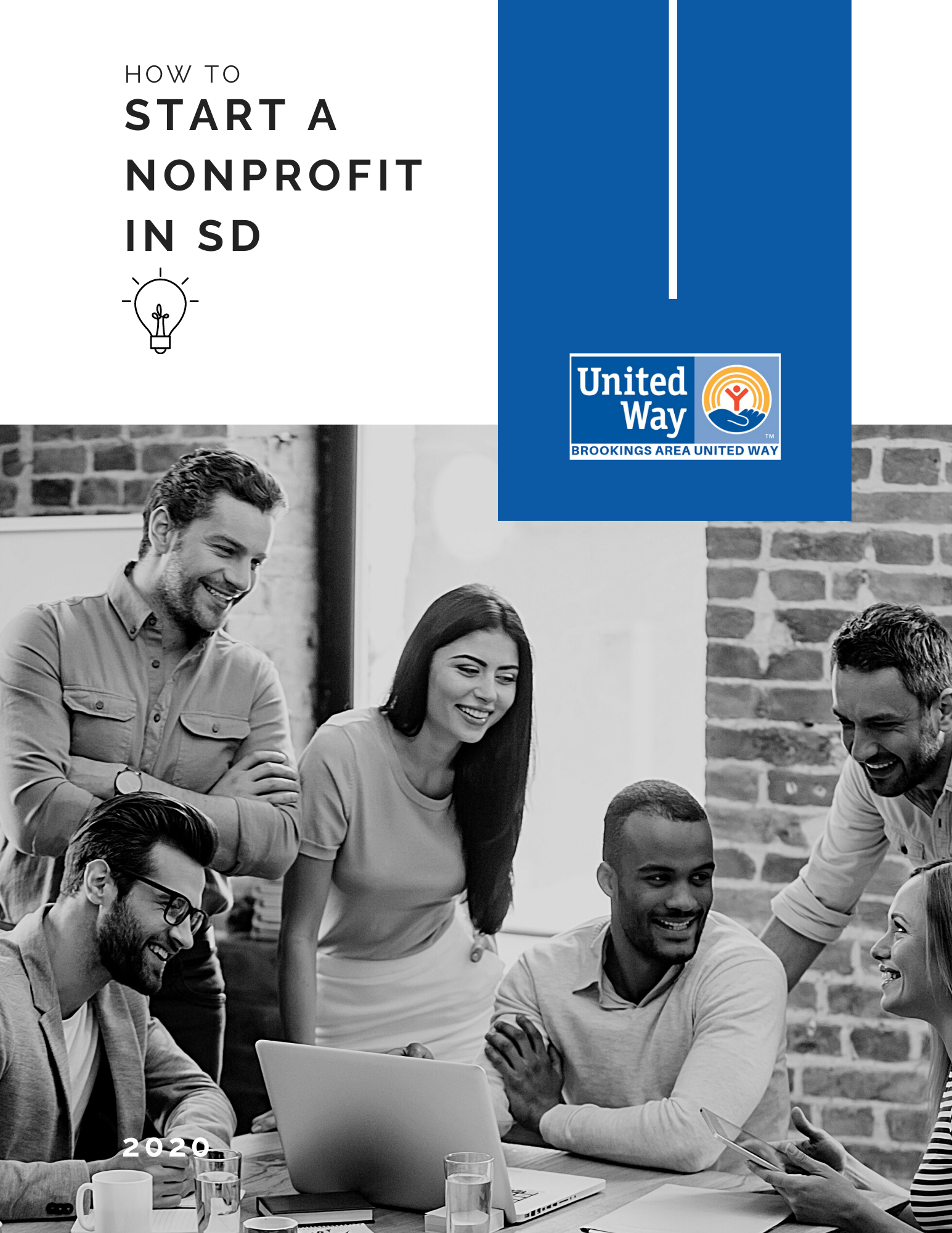 How To: Start A Nonprofit
Thinking about starting a nonprofit but not sure where to start? Check out our How To Guide: Start a Nonprofit in SD. 
How To: Run a Successful Nonprofit
Wondering how to increase your capacity and reach your potential at your nonprofit? Check out our How To Guide: Running a Successful Nonprofit.
Trainings, Professional Development, and Workshops
Looking for help with your social media? Here is a training video on how to become a social butterfly and how to create content using Canva!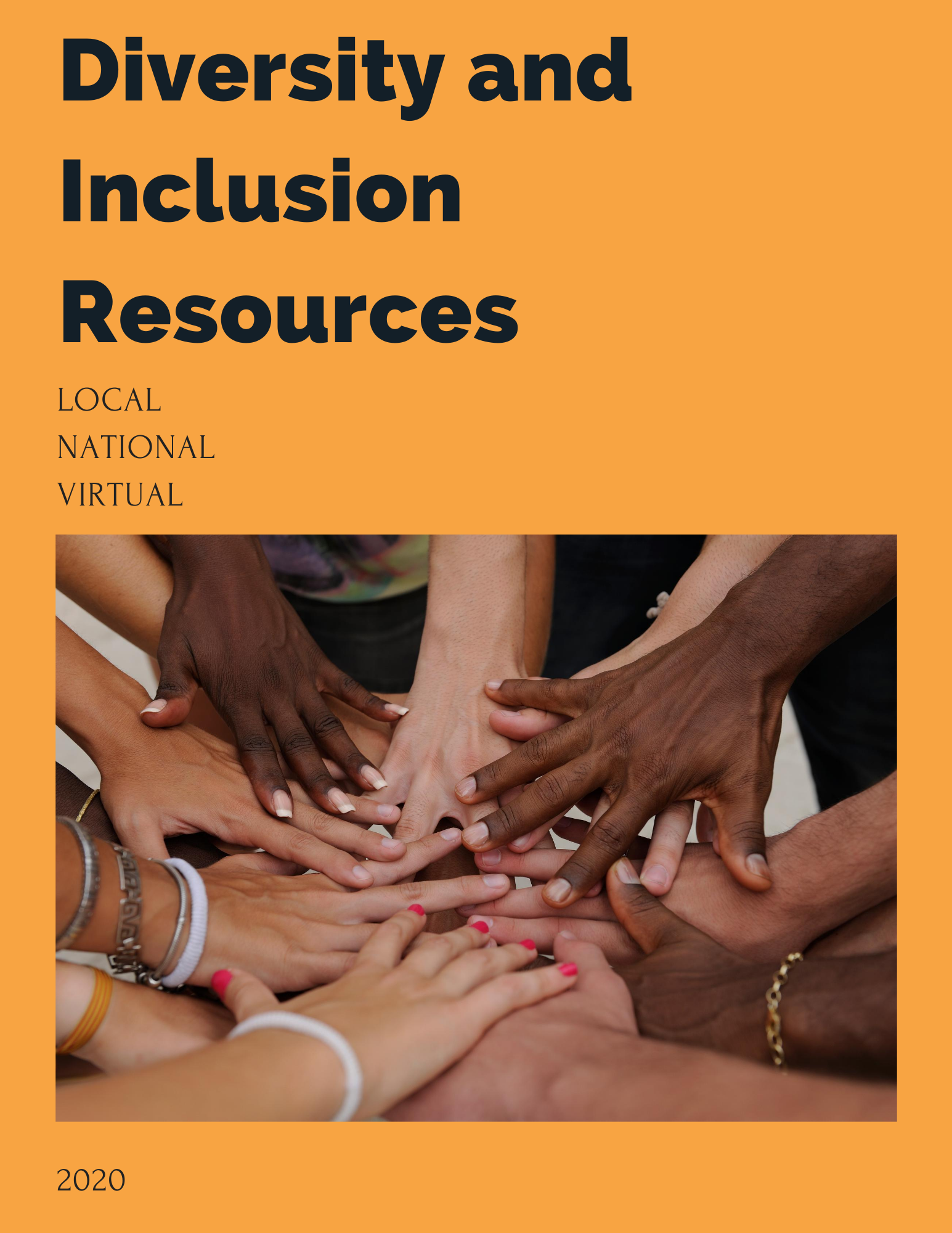 Diversity & Inclusion Trainings & Resources
Learn about unconscious bias, developing a diversity and inclusion strategy, how to be an inclusive leader, and actively recruiting diversity in teams. 
*This document is non-encompassing and will be updated as needed.
Helpline Center & Volunteer Connections
Are you on the Helpline Center database as a resource? Visit www.helplinecenter.org or contact Jen Abels by calling "2-1-1" to update your information.
By being on the Helpline Center database, someone calling into "2-1-1" or visiting their online domain can see all of the resources and programs in Brookings County, including your own. New features are constantly being introduced such as a Helplist, which allows anyone to create a customized list of contacts and agencies from the Helpline Center's public database.
Need Volunteers?
In 2022, volunteer needs are shifting to United Way from Helpline. Please contact the United Way office for more information.
Local nonprofits have the opportunity to borrow United Way supplies for events, office work, and more! This list is updated frequently, please call our office (605-692-4979) for any inquires or to schedule a pickup time.
Post-It Notes (Lined, Outdoor, Small, Large)
Tape (Scrapbooking, Duct, Masking, Desk)
Laminating Packets & Sheets
Toothbrushes
Various Nonprofit & United Way Resource Handouts
Blue Table Cloths (6ft & 8ft)
Easels (2), Camera Tripod
Projector & Screen
Prize Spinner
Reusable Giant Check
Outdoor White Pop-Up Tents (2) & Tent Weights
6ft Tables (2); 4ft Table (1)
Mobile Born Learning Trail
Brookings Area United Way focuses on working together to secure and coordinate resources. We invest with our partners in high-quality, integrated, and aligned solutions that are sustainable and create measurable results. For more information about becoming a Funded Partner, contact Heidi Gullickson at 605-692-4979 or uw@brookingsunitedway.org.
What is the process like? The Community Allocation fund programs with our historical agency partners and seeks to fund collaborative and integrated programs within a set of targeted outcomes in Health, Education, and Financial Stability. A Funded Partner is required to be a registered 501(c)(3) in good standing who is committed to being a sustainable, innovative partner. It is essential that local groups and individuals recognize that United Way funds are designed to focus on advancing the common good and not to promote political issues including, but not limited to, the pro-life/pro-choice debate. Funded Partners agree to suspend fundraising efforts not specific to Brookings Area United Way from mid-September to the end of October. This period is known as the "Black Out Period" in which Partners should be active ambassadors in raising funds during United Way's annual campaign. All funding is reviewed and approved by the Brookings Area United Way Board of Directors.
Why join the United Way Network? When you join the United Way Network, you receive assistance in marketing, board organization, volunteer management; access to exclusive workshops and professional development; connections to local businesses, nonprofits, and social clubs; and funding for programs to build up our community.
Click here to learn more about our online reporting system: e-C Impact.
Community Partner Decals can be hung in your window or a public area where passer-by's of your agency can see that you are part of the United Way Network.
A Tabletop BAUW sign can be used wherever a BAUW Partner is at a public event. From presentations to community events, please display your BAUW tabletop sign.
Interested in a decal or sign? Please call 605-692-4979 or email uw@brookingsunitedway.org.
Community Partnerships & Marketing Opportunities
United Way Monday Morning Minute with Brookings Radio
Join our Executive Director, Heidi Gullickson, on three Brookings Radio stations Monday morning to talk about new things in your organization! Starting at 7:25 am and ending by 8:15 am; your organization and Heidi will cover three stations: KBRK 1430, The Ranch 910, and B93.7. At the last station, a live Facebook video will also be taken (aprox. 8:05 am). Each station will take around 5 minutes and be used to update the public on how your nonprofit and programming are supported by United Way. Please share about your relationship within the United Way Network and any upcoming project/initiative/event.
***Due to COVID, Heidi will call at 7:25 am and conduct the radio show over the phone. A recorded Zoom call will immediately follow which will be posted on United Way's social media.***
Campaign Presenters
Interested in presenting to businesses, social clubs, and public entities during our annual fundraising campaign? Email heidi@brookingsunitedway.org for more information.
Quarterly Meetings
Every quarter all United Way Funded Partners and community members are invited to connect for a morning session. Quarterly meetings are structured with updates from all current Funded Partners and a featured workshop. Funded Partners have the opportunity to network, create partnerships, and discuss successes/challenges.
Next Quarterly Meetings:
Feb 15, 2022 03:30 PM
May 17, 2022 03:30 PM
Aug 16, 2022 03:30 PM
Nov 15, 2022 03:30 PM
Email anne@brookingsunitedway to be added to the invitations.