Become a Volunteer in Our Community
Filter by group size, age, and schedule!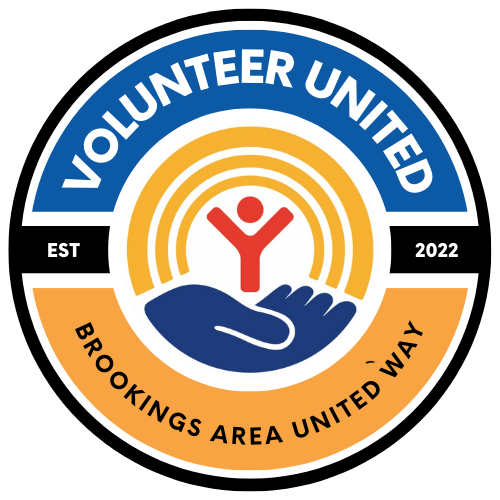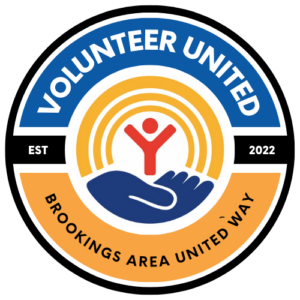 In 2022, the former Volunteer Connections, through the Helpline Center, transitioned to Volunteer United with the Brookings Area United Way. Volunteer United is the connection between critical nonprofits and generous community members.
Volunteer United provides information and resources to nonprofits, businesses, and volunteers to better serve Brookings County.
2023 Volunteer of the Month Awardees
January: Heidi Briseno
Heidi serves as the Brookings Multicultural Center Coffee Group Coordinator. In this role, she works to connect people from all cultures through coffee and conversation. Heidi coordinates the location, such as a local coffee shop, outdoor park, or host organization. She also invites and welcomes members of the community such as law enforcement or yoga teachers to engage in community conversation and activity.
Along with this, Heidi creates and shares information via social media to invite both past and new members of the group. Through Heidi's volunteerism, she has welcomed people from many different countries, connected people from all walks of life, and encouraged friendship and conversation across languages.
February: Caroline Biever
Caroline held a fundraiser for the Pancreatic Cancer Action Network (PanCAN). She used Facebook to raise online donations to support those struggling with pancreatic cancer, a cancer that is diagnosed in 175 people every day and is the 10th most commonly diagnosed cancer in the United States. To encourage donations, she held a drawing for her homemade macrons. In just one day, Caroline reached her initial goal of $400. Due to the support of her efforts being so strong, Caroline committed to making a second batch of her homemade macrons and ended up raising $605 for PanCAN.
Through her efforts, Caroline shows us that volunteering can look many different ways. By using social media and her baking skills, she was able to get many people involved, make both a local and national impact, and honor the life of her Grandma, lovingly known as "Mrs. C."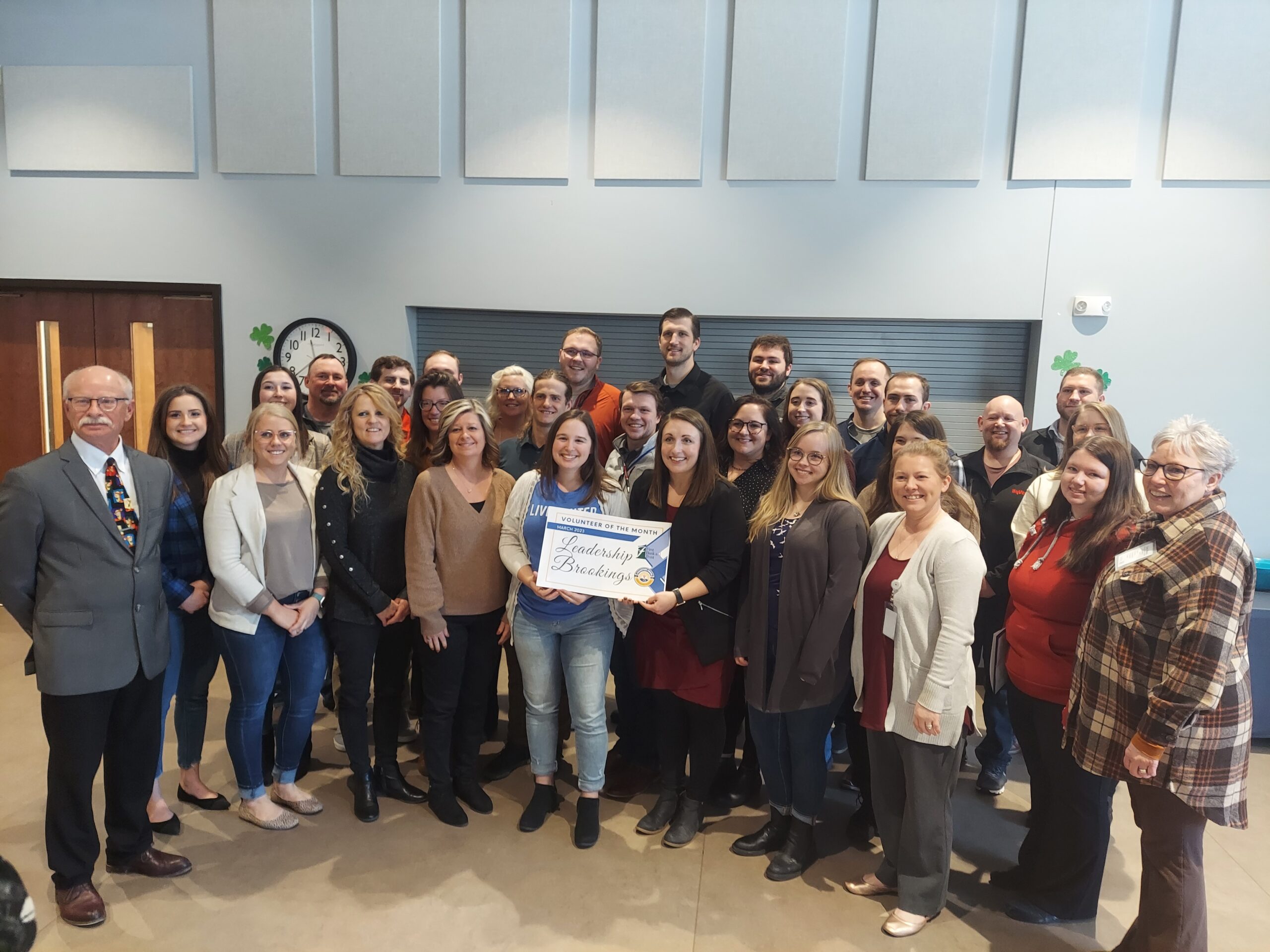 March: Leadership Brookings Class of 2023
The Leadership Brookings Class of 2023 is comprised of 30 individuals working a variety of jobs in the community from banking, government, non-profit, manufacturing, engineering, management, marketing, and more. Leadership Brookings is a preparation program with an emphasis on collaborative leadership, community engagement, and individual skillset in response to Brookings area civic, government, business, and industry needs.
Through this program, the Class of 2023 had an opportunity to select a service project. The service project selected was helping move the Food Pantry, Brookings Backpack Project, and the Brookings Area United Way into their new building located at 908 Hope Drive. Many participants took time in the workdays and weekends to contribute an impressive total of 140 hours to the project. Alongside the move, the Leadership Brookings class spent several hours organizing the move side by side with the executive directors of the various organizations.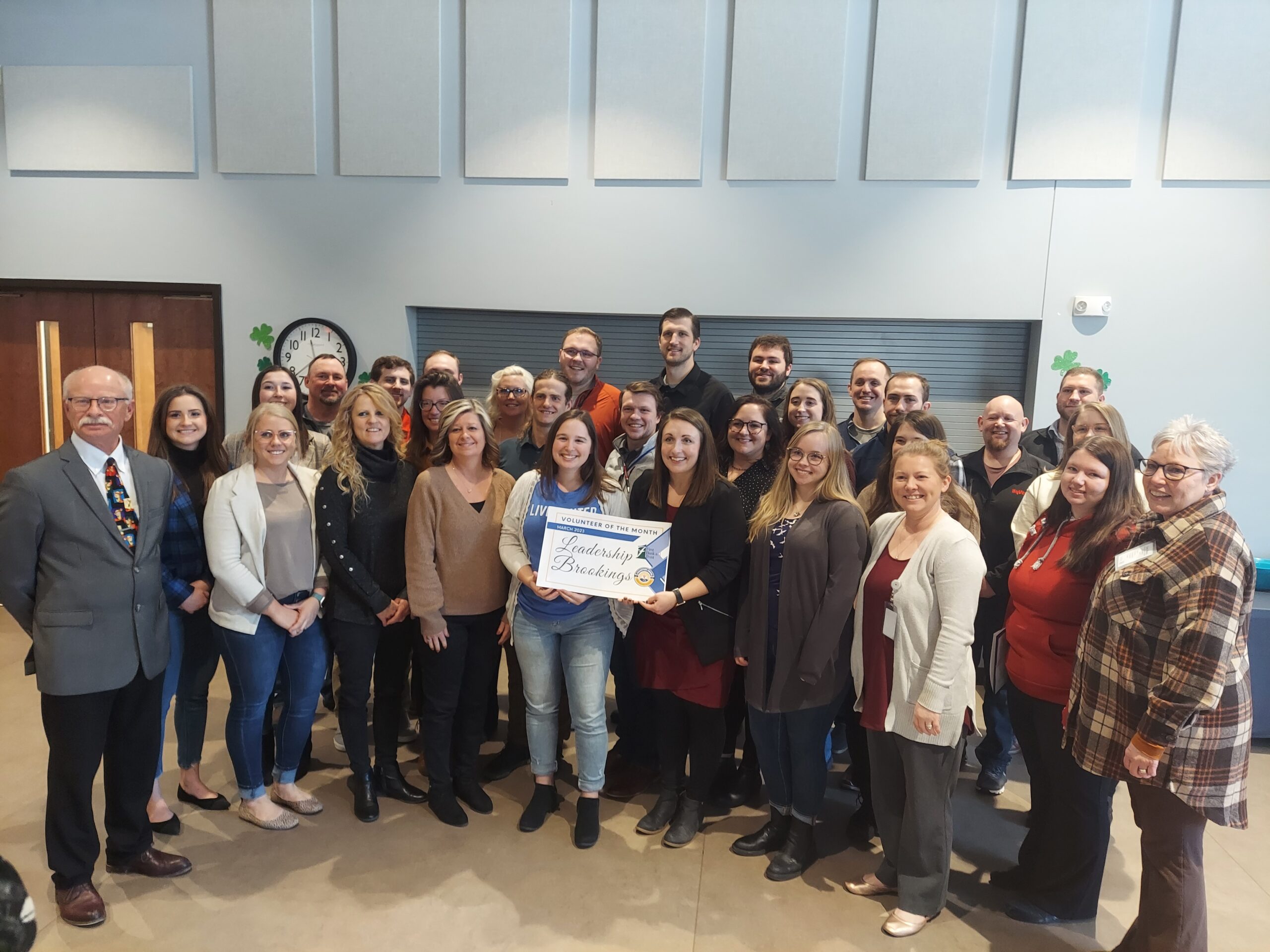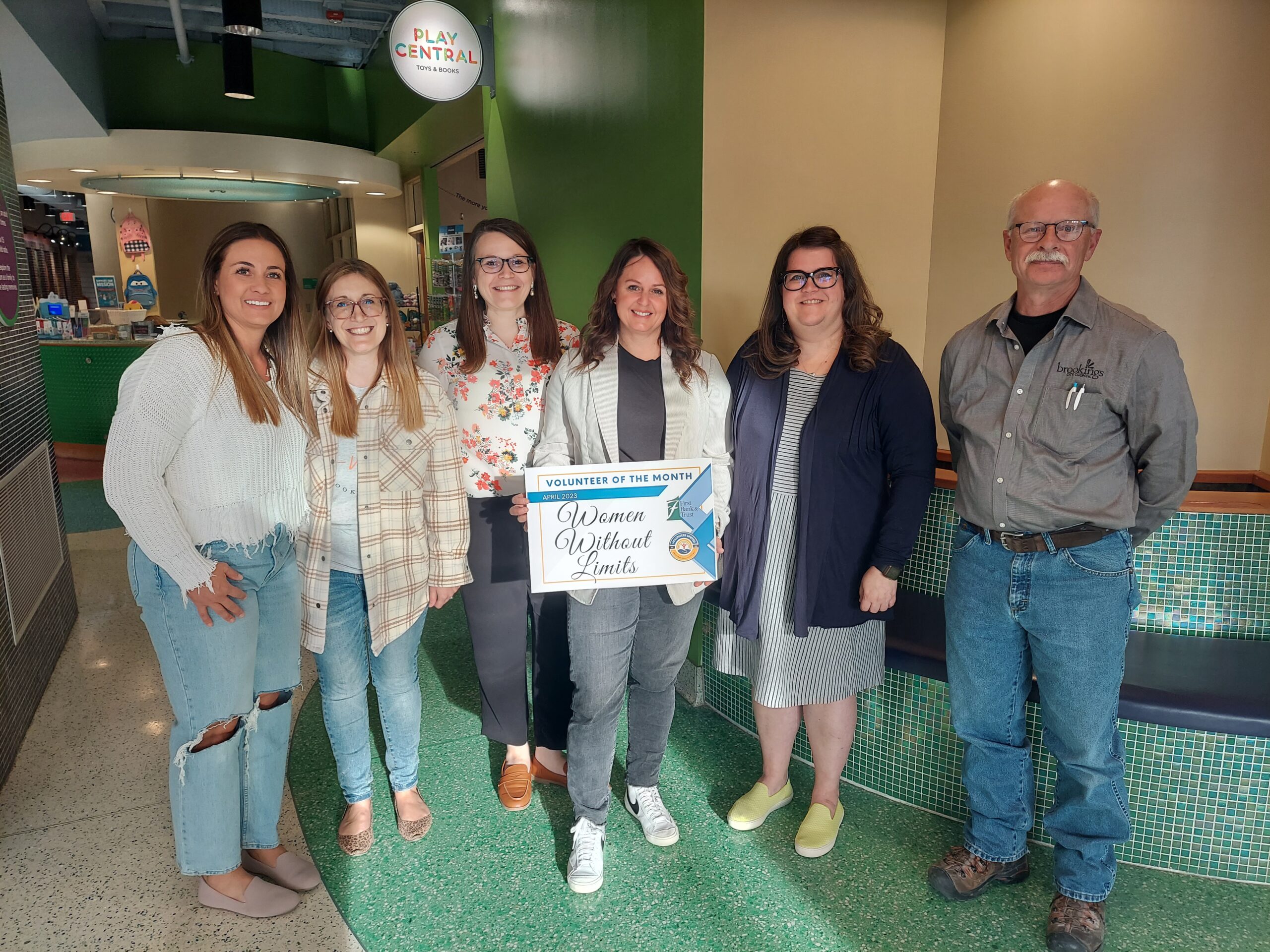 April: Women Without Limits Steering Committee
The Women Without Limits Steering Committee consist of Amanda te Velde, Tara Mills, Nicole Biever, Alicia Henderson, and Ashley Ragsdale (pictured left to right). Through their efforts, in early 2021, Women Without Limits was founded to empower women of all backgrounds to collectively provide financial assistance for those in greatest need in the Brookings Community.
Since their first meeting in April 2021 over $60,000 has been donated to area non-profits including Personalized Learning Adventures for Youth (PLAY), the Brookings Backpack Project, Her Turn, Brookings Area Special Training and Riding Skills (STARS), Brookings County Youth Mentoring Program (BCYMP), and the Boys & Girls Club. This great effort is done through the coordination of the Steering Committee and the dedication and generosity of the 200+ members who support the mission of Women Without Limits.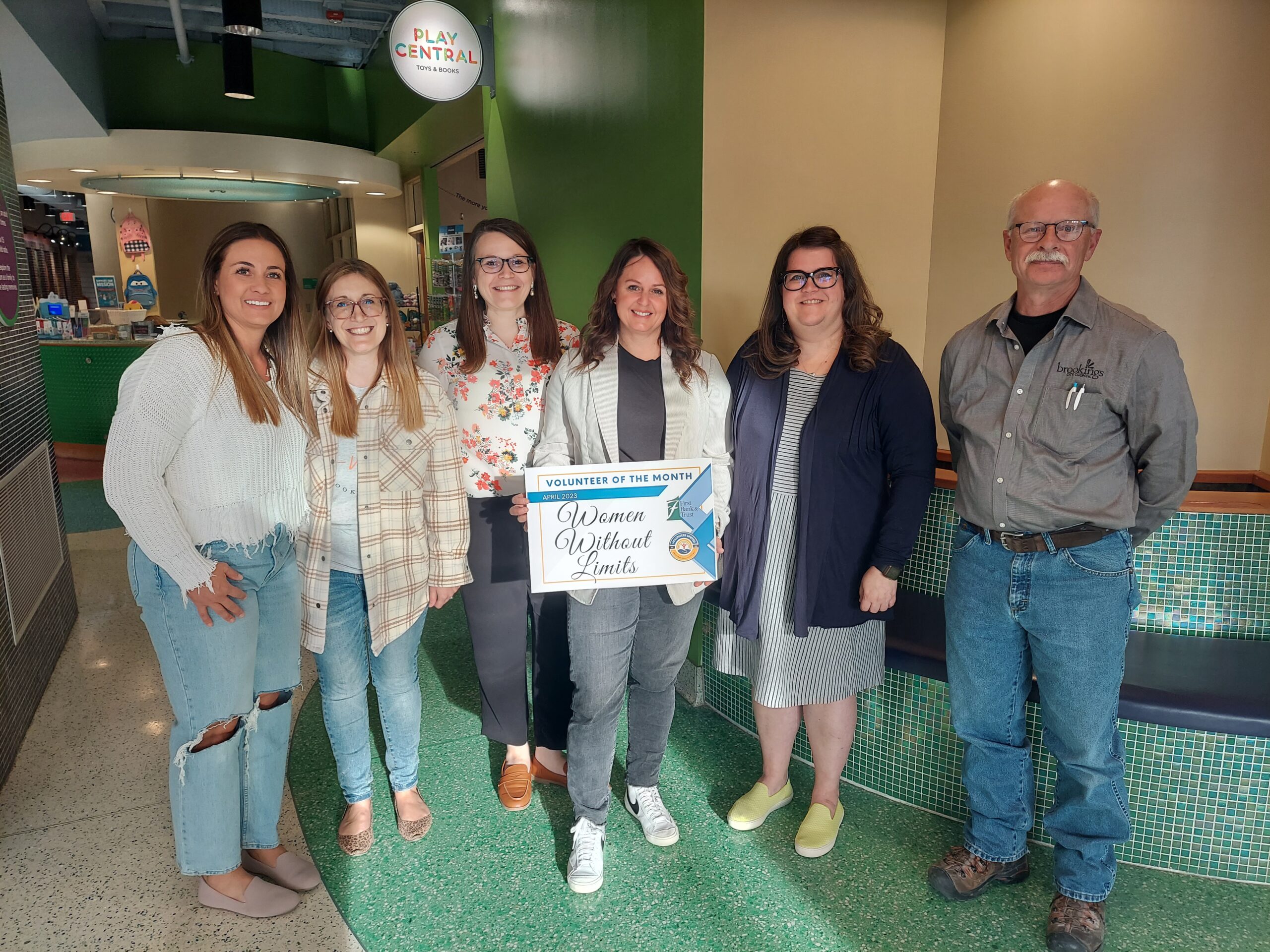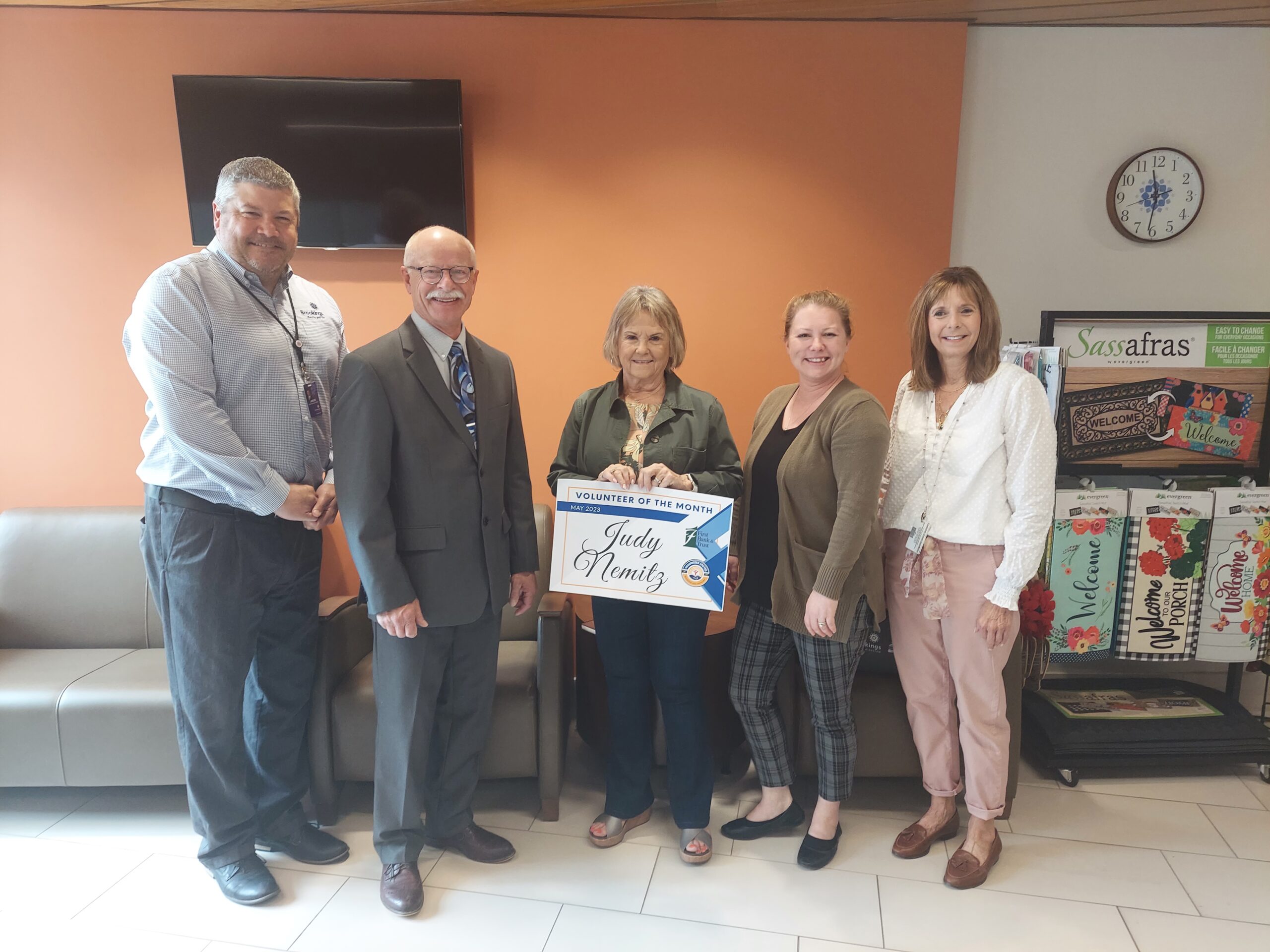 May: Judy Nemitz
Judy has been a valuable and loyal volunteer for the Brookings Health System Gift Shop since its opening in September 2017. Judy's commitment and dedication to staffing the Gift Shop twice a week is such a blessing. Her positive attitude and willingness to help in any way she can is such a benefit to the Gift Shop. Judy was also a member and part of the leadership team of the Brookings Healthcare Auxiliary prior to its dissolving. She invested countless hours in the activities associated with the Auxiliary.
Judy's investment of time and energy with Brookings Health System has helped to enhance the patient and visitor experience. The Brookings Health System is grateful for volunteers like Judy who commit to making the community a better place.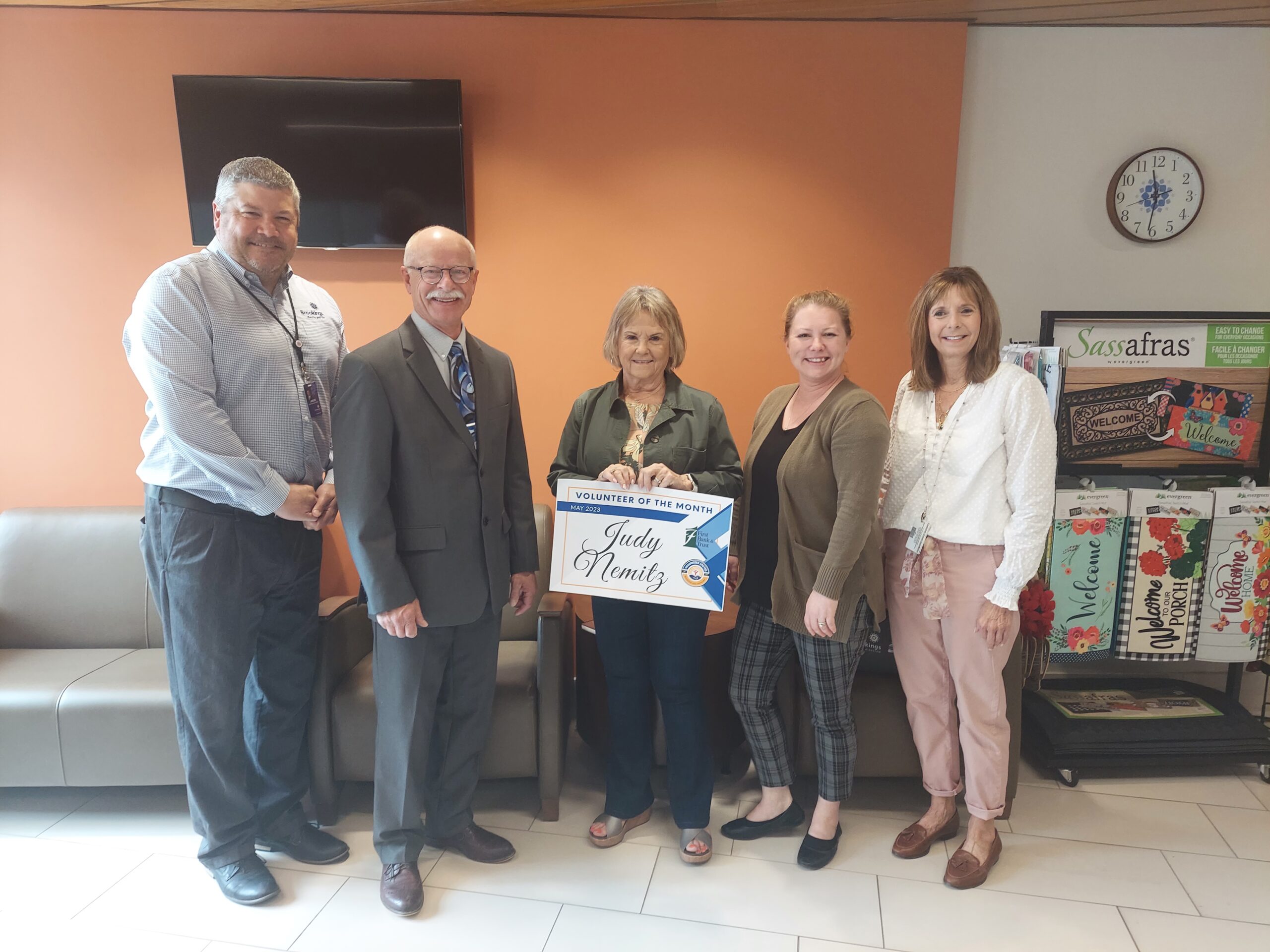 June: Team Advance
ADVANCE has a long history of participating in a variety of volunteer and fundraising opportunities. Throughout the years, they have dubbed themselves "Team Advance" for many events. Yearly, Team Advance contributes toys for Project Joy and school supplies for the Brookings Family Back 2 School Project. For years, they raised funds for the March of Dimes. They also helped deliver totes of food for the Brookings Backpack Project. If the service entails kids, there is sure to be a huge turnout of support! Other opportunities that this group has supported have been helping at the Brookings Marathon, Ringing the Bells for The Salvation Army, and of course, supporting the local Special Olympics team!
This compassionate group also supports the Brookings Regional Humane Society and volunteers their efforts weekly. They have done different drives to support them in their day-to-day needs. They also recently did a drive for the Sioux Falls Regional Humane Society and took a trip to deliver the items and volunteer there.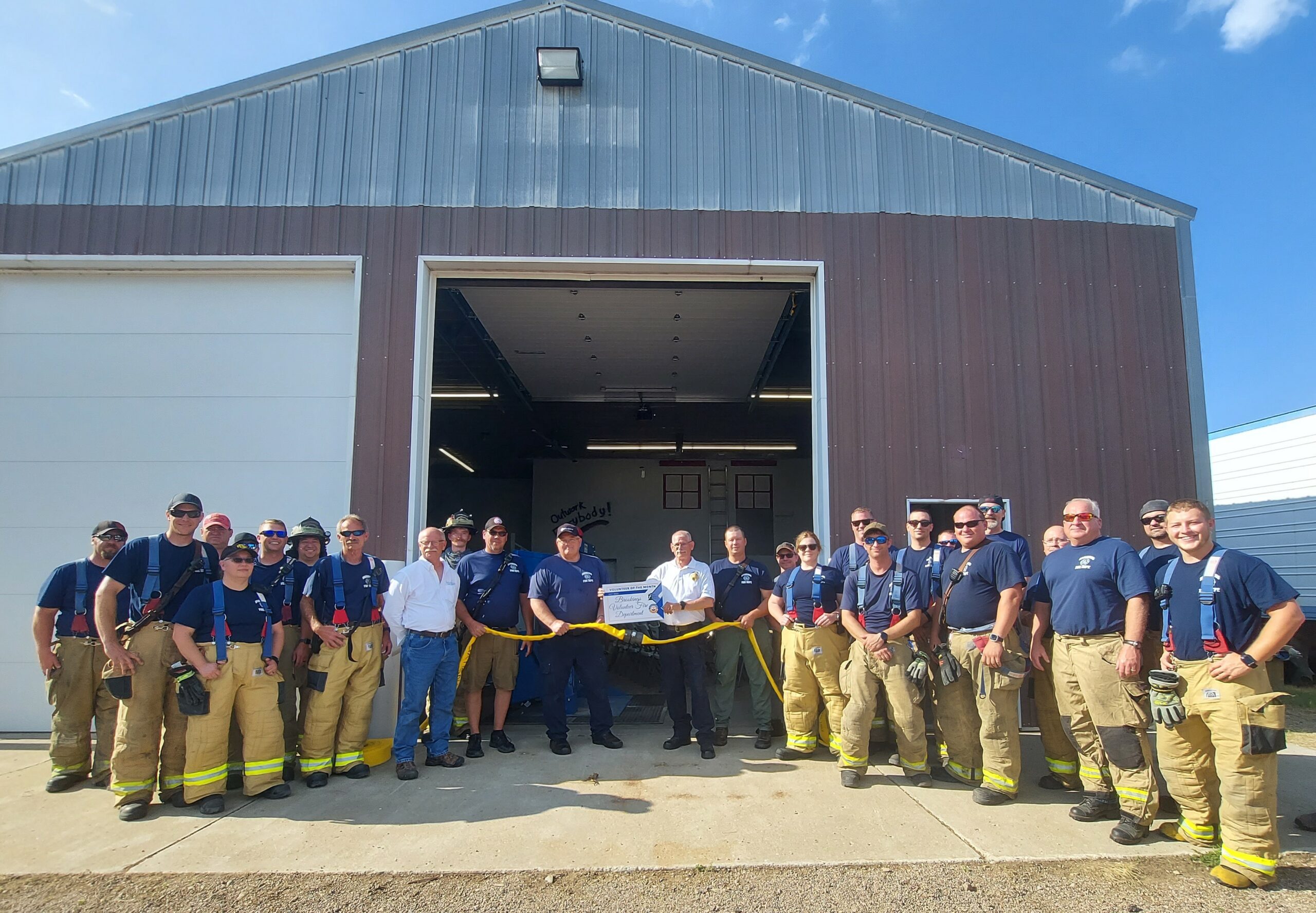 July: Brookings Volunteer Fire Department
The Brookings Volunteer Fire Department is comprised of 42 dedicated and professional men and women that provide fire protection for the City of Brookings, and 213 square miles of rural area in Brookings and Moody Counties.
In 2022, firefighters logged an impressive 9,266 volunteer hours, including responding to a record 275 calls for service. 22 of those calls for service occurred in a 24-hour time period during and after the May Derecho. In addition to emergency calls, many hours are spent training and serving other community service events. For the last 21 years, firefighters have put their holiday on hold in order to provide the annual 4th of July fireworks show for the community.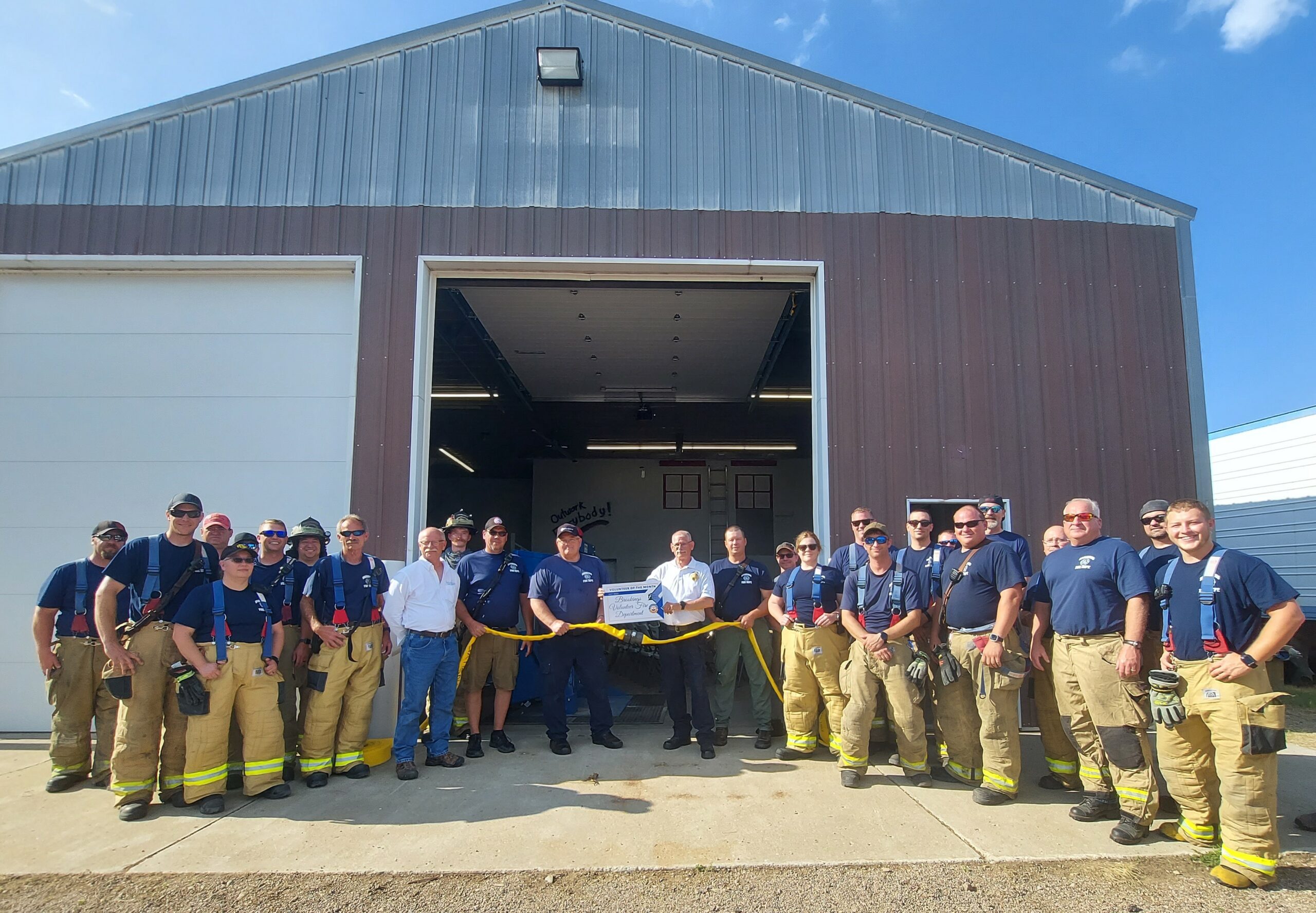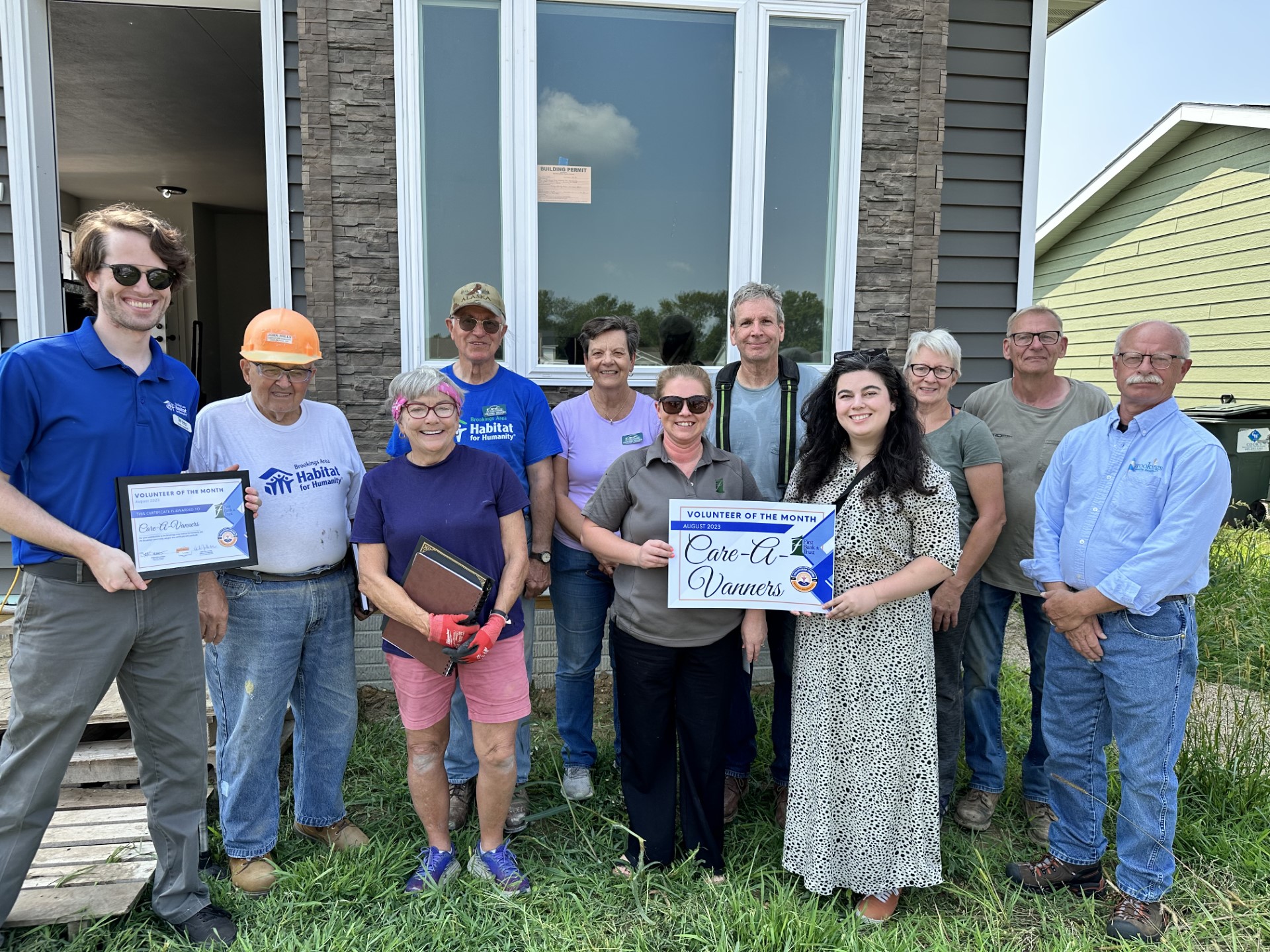 August: Brookings Area Habitat for Humanity Care-A-Vanners
Care-A-Vanners dedicate themselves to the mission of Habitat by traveling to multiple Habitat for Humanity affiliates to participate in two-week builds that supply an incredible amount of progress to ongoing projects. As with most Habitat volunteers, these volunteers demonstrate various skills to assist in building at nearly every stage of construction.
In 2022, Brookings Area Habitat for Humanity hosted five groups of Care-A-Vanners who helped Habitat tremendously by working on the houses finished last year and earlier this year. This year, Habitat is hosting another five groups between May and September. The August group includes five first-time Care-A-Vanners and four veterans of the programs.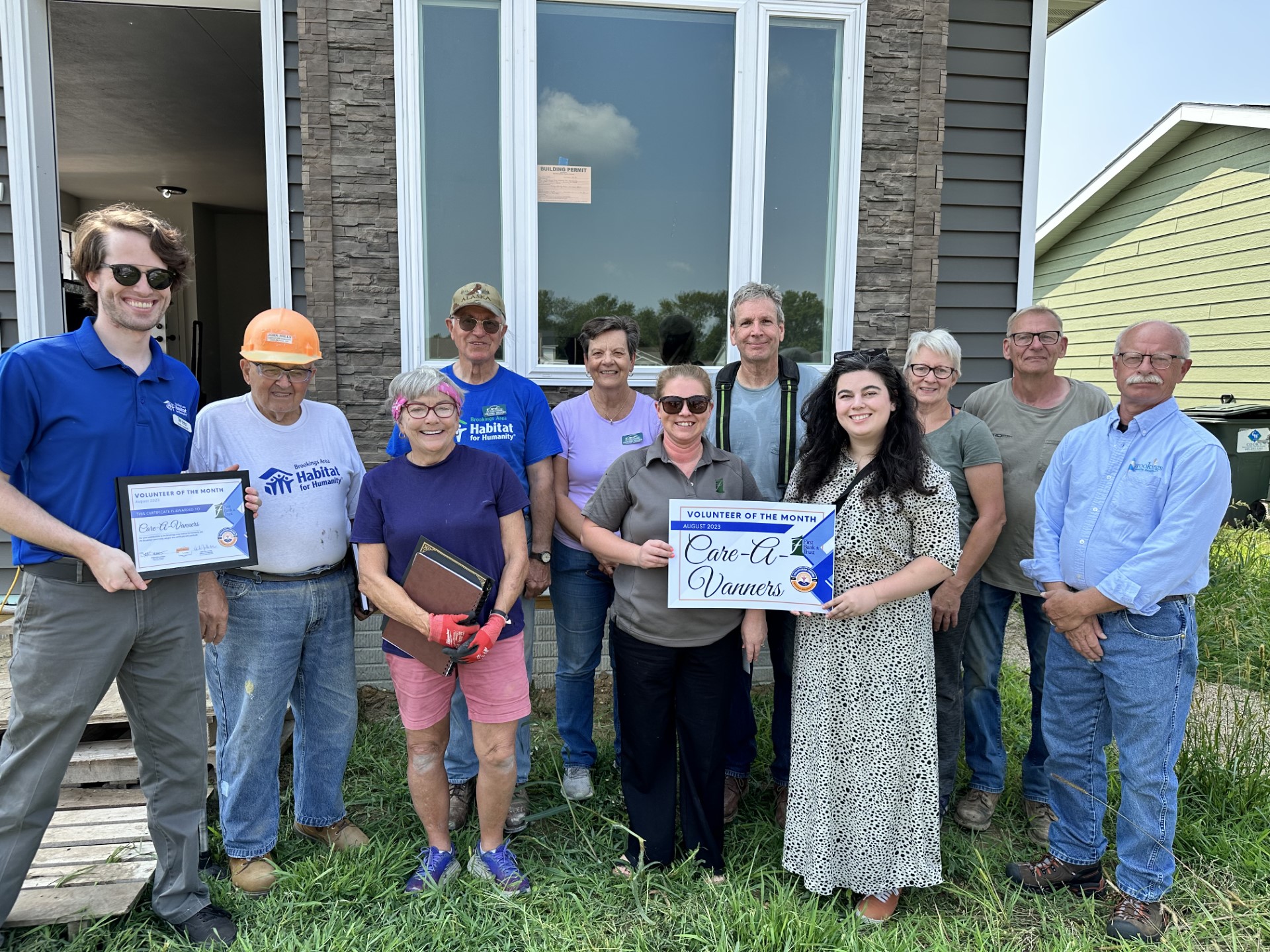 September: Prairie Docs
The Prairie Docs, Dr. Andrew Ellsworth, Dr. Jill Kruse, Dr. Kelly Evans-Hulligner, & Dr. Debra Johnston, spend over 20 hours a month hosting a television show, a radio show, two podcasts and provide a syndicated column to various newspapers to help promote trusted healthcare and make information accessible to all.
The mission of Prairie Doc Programming is to enhance health and diminish suffering by communicating useful information based on honest science, provided in a respectful and compassionate manner. The programming covers all topics like heart disease, diabetes, mental health, weight loss, vaccines, and more.