Become a Volunteer in Our Community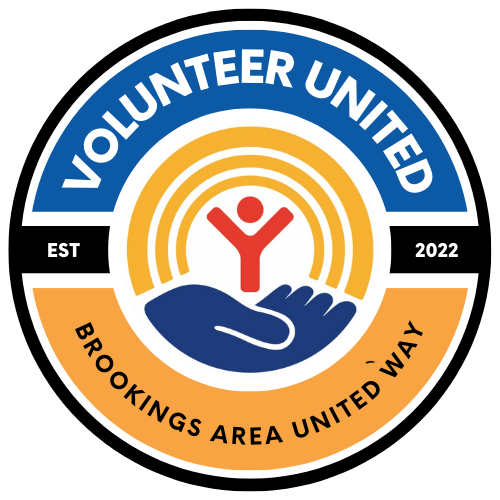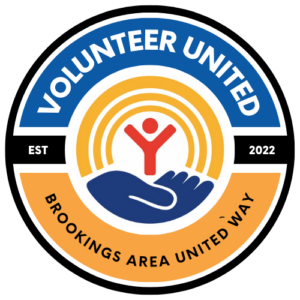 In 2022, the former Volunteer Connections, through the Helpline Center, transitioned to Volunteer United with the Brookings Area United Way. Volunteer United is the connection between critical nonprofits and generous community members.
Volunteer United provides information and resources to nonprofits, businesses, and volunteers to better serve Brookings County.
Group & Team Volunteering
Do you have a church group, social organization, or book club that wants to volunteer? Does your class want to help with a project or a group of friends fill a Saturday? Click the title to find group volunteer opportunities. You can also create a team to help organize your group volunteer efforts.
Kids & Family Volunteering
Kids can learn important values by volunteering. Click the title to find appropriate opportunities to include even the littlest ones in your family.
Teen Volunteering
Teens can change the world by lending their hands to an important cause. Volunteer, on your own or as a group, and show teens care by clicking the title.
Retiree & Senior Volunteering
Are you someone over 55 who cares about our community? Have extra time on your hands and looking to make a difference? Click the title to find opportunities that exist specifically for seniors and retirees.
Corporate Volunteering
Have a retreat coming up or a department looking to volunteer? Volunteer United offers a variety of support services to businesses wanting to engage their employees in service.
2023 Volunteer of the Month Awardees
January: Heidi Briseno
Heidi serves as the Brookings Multicultural Center Coffee Group Coordinator. In this role, she works to connect people from all cultures through coffee and conversation. Heidi coordinates the location, such as a local coffee shop, outdoor park, or host organization. She also invites and welcomes members of the community such as law enforcement or yoga teachers to engage in community conversation and activity.
Along with this, Heidi creates and shares information via social media to invite both past and new members of the group. Through Heidi's volunteerism, she has welcomed people from many different countries, connected people from all walks of life, and encouraged friendship and conversation across languages.
February: Caroline Biever
Caroline held a fundraiser for the Pancreatic Cancer Action Network (PanCAN). She used Facebook to raise online donations to support those struggling with pancreatic cancer, a cancer that is diagnosed in 175 people every day and is the 10th most commonly diagnosed cancer in the United States.
To encourage donations, she held a drawing for her homemade macrons. In just one day, Caroline reached her initial goal of $400. Due to the support of her efforts being so strong, Caroline committed to making a second batch of her homemade macrons and ended up raising $605 for PanCAN.
Through her efforts, Caroline shows us that volunteering can look many different ways. By using social media and her baking skills, she was able to get many people involved, make both a local and national impact, and honor the life of her Grandma, lovingly known as "Mrs. C."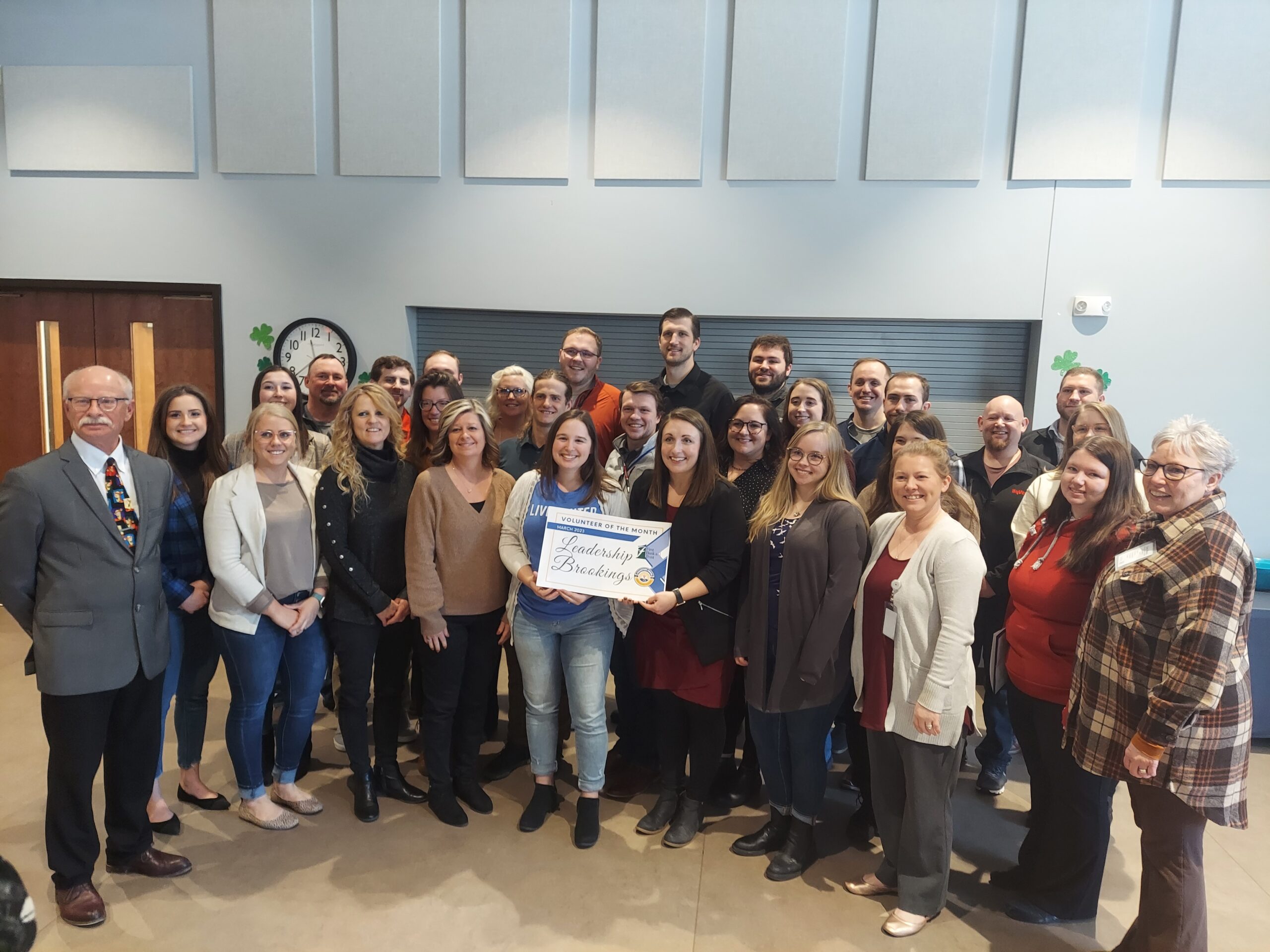 March: Leadership Brookings Class of 2023
The Leadership Brookings Class of 2023 is comprised of 30 individuals working a variety of jobs in the community from banking, government, non-profit, manufacturing, engineering, management, marketing, and more. Leadership Brookings is a preparation program with an emphasis on collaborative leadership, community engagement, and individual skillset in response to Brookings area civic, government, business, and industry needs.
Through this program, the Class of 2023 had an opportunity to select a service project. The service project selected was helping move the Food Pantry, Brookings Backpack Project, and the Brookings Area United Way into their new building located at 908 Hope Drive. Many participants took time in the workdays and weekends to contribute an impressive total of 140 hours to the project. Alongside the move, the Leadership Brookings class spent several hours organizing the move side by side with the executive directors of the various organizations.