United, We Created Hope in 2022
Hope is a full pantry for a hungry family. Hope is a warm home for an older adult. Hope is a safe place for children after school.
2022 brought hope to Brookings County in the form of growth and community-minded solutions. I am inspired by our donors, partners, and staff who have risen to the unprecedented challenges we have faced over the last few years. They have demonstrated resilience and worked to build hope in the homes of our neighbors.
Through community donations, we're working on continuing to build opportunities for education, improve access to critical healthcare, and increase employment readiness and independent living in Brookings County.
We thank those who have supported United Way and look forward to bringing more hope in 2023.
Heidi Gullickson, Executive Director
We're All In This Together
Solutions are funded by the community, for the benefit of the community. We form strong partnerships to create lasting change.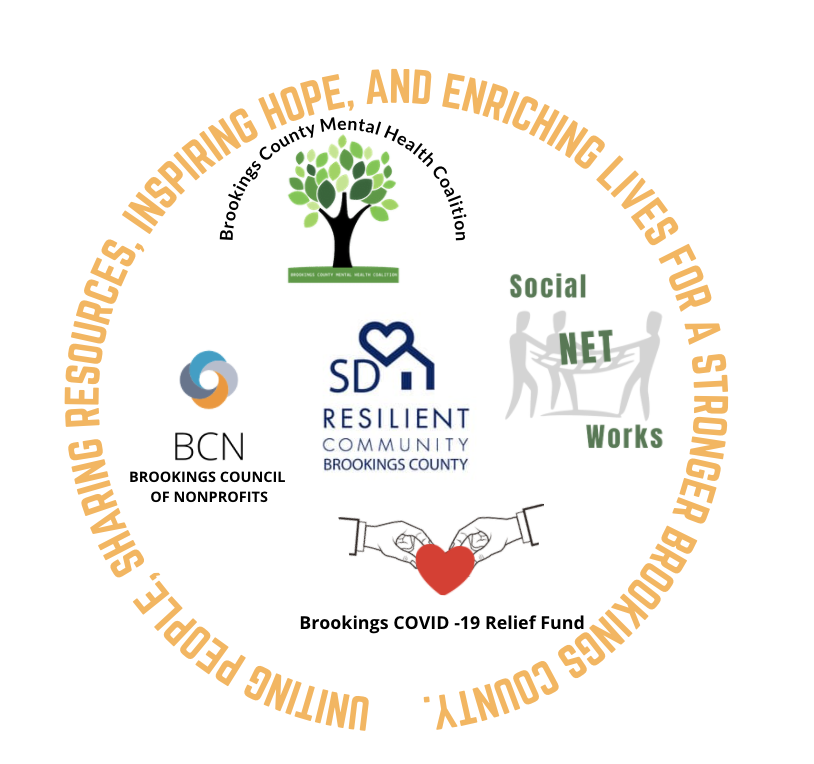 President: Spencer Degen, Daktronics
President-Elect: Dan Svobodny, 3M
Secretary: Laura Gerjets, Brookings School District
Treasurer: Brittany Kruel, First Bank & Trust
Past President: Jen Olson, BankStar
Kyle Bender, Falcon Plastics
Sean Binker, Northwestern Mutual
Dave Biteler, Brookings Sheriff's Department
Lewayne Erickson, Community Member
Tevis Holzer, Banner Associates
Ryan Johnson, Larson Manufacturing
Dr. Erin Krogman, Brookings Dental Clinic
Mike Lockrem, SDSU
Dillon Ringling, Schade Vineyard and Winery
Susan Rotert, City of Brookings
Karen Weber, Brookings Health System
Executive Director: Heidi Gullickson
Director of Communications & Impact: Brianna Doran
Administration Assistant: Anne Funderburg
Community Care Coordinator: Samantha Turnquist
Food Insecurity VISTA: Amy Dyer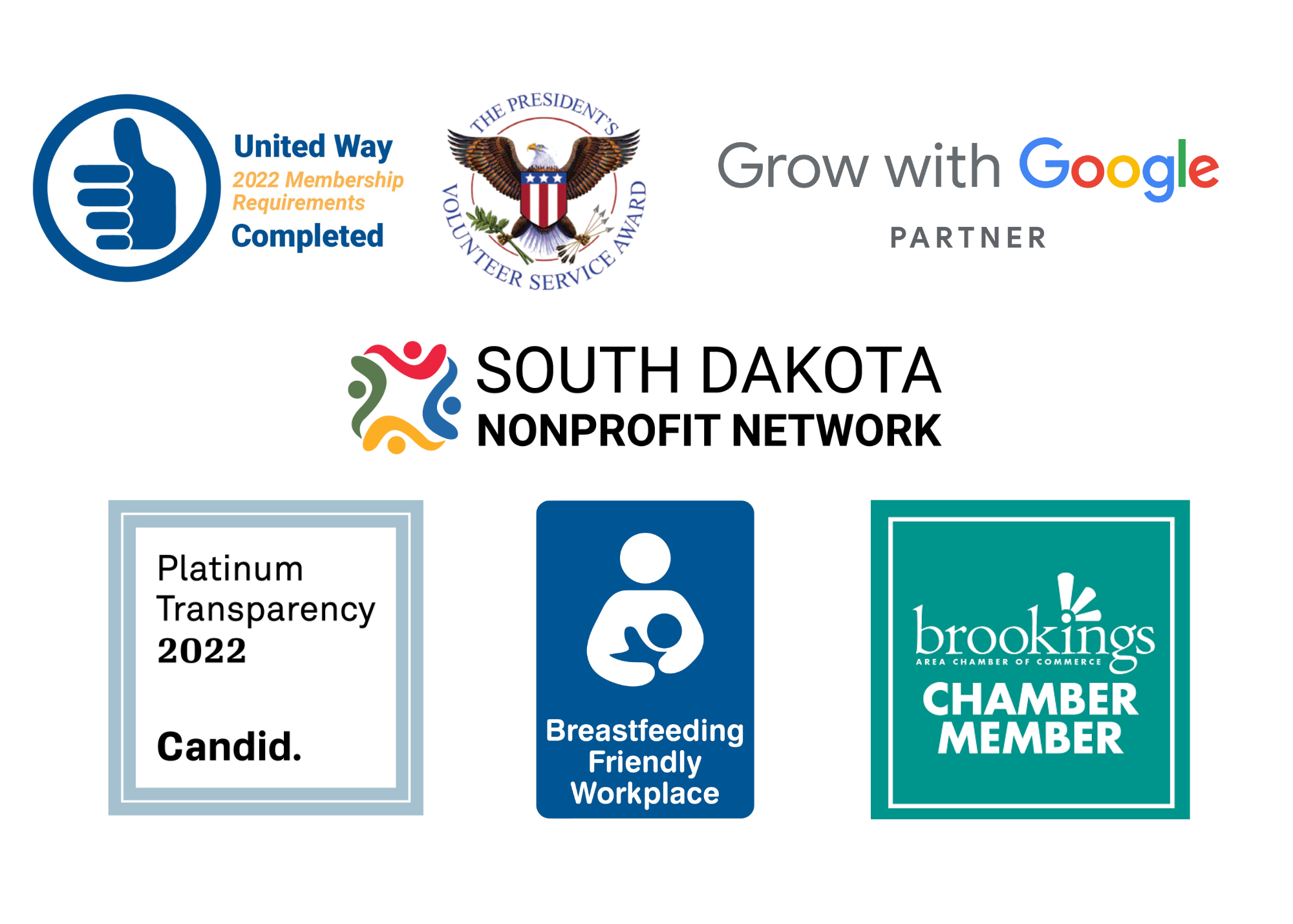 Thank You To Our Supporters
The Brookings Area United Way is a 501(c)(3) that empowers nonprofits, strengthens communities, and works to build a better quality of life. Through annual fundraising, trainings, and resources, United Way helps fund local nonprofits to fight for Brookings County. Full audited financial statements can be found at guidestar.com

Uniting People, Sharing Resources, Inspiring Hope, and Enriching Lives for a Stronger Brookings County.
A life in crisis could mean a dozen program applications, multiple phone calls, finding transportation, and more all on a possibly empty stomach or no sleep. A grant-funded Community Care Coordinator uses HCNC to walk alongside and work through each crisis to take the burden off of the individual and allow our families and individuals in crisis to not just survive, but thrive.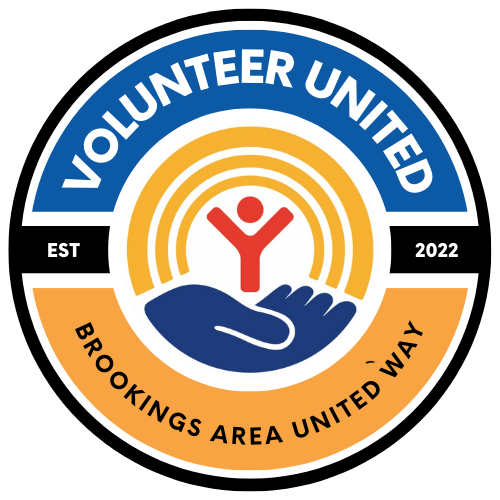 In 2022, Helpline Center's Volunteer Connections was absorbed by BAUW under the new name, Volunteer United. Volunteer United works with nonprofits to create volunteer opportunities and matches volunteers with nonprofits, celebrates Volunteers of the Month, and trains future volunteer managers.
Our Values: Appreciation & Acceptance of All • Compassion & Caring • Integrity • Advocacy • Responsive & Impactful • Volunteerism
With its grand opening in 2023, United Way now owns and manages a new building that houses our offices, the Food Pantry, the Backpack Project, Senior Commodities Boxes, and the Helpline Center. This community building was made possible through a Community Development Block Grant through the Governor's Office of Economic Development and financial support from the City of Brookings, Brookings County, and Valero Renewables. To ensure maximum program funding, no community dollars were used.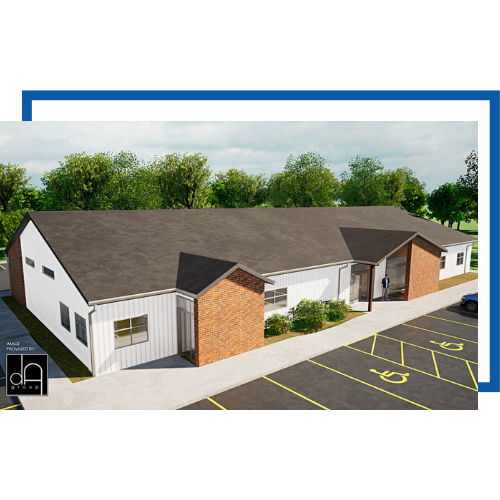 United Way envisions a world where everyone can achieve their human potential through education, financial stability, and healthy lives.