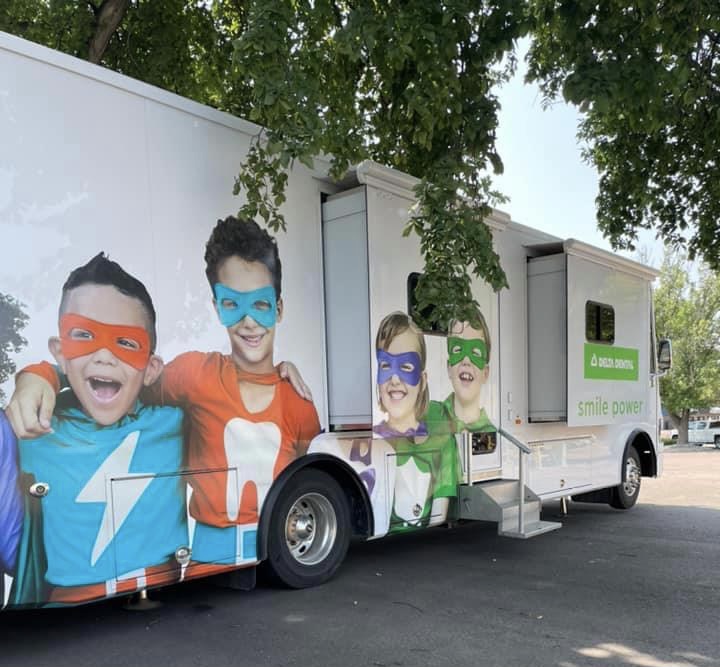 So many of us take it for granted: just being healthy, with access to care and resources and the education to know how to take care of our health. For many in our communities, that's just not the case. Often the emergency room is their only option. And by then it can be too late. Better health means better life. That's why the Brookings Area United Way is fighting for better health access and resources in our communities. We're making strong, strategic investments in programs that provide all our adults and children access to health services they need to not only be well, but thrive. Good health and nutrition is a leading factor in a young person's ability to perform academically, and for a family to achieve financial stability. United Way will continue the fight for awareness and programs that focus on health and wellness for our community's children and families.
Brookings Area United Way focuses on health and wellness across all of our outreach. Working with community partners who run programs, deliver services and share our passion for improving lives, we focus on providing access to healthy lifestyle choices for every person.
These are just a few ways that Brookings Area United Way fights for the health of our community. With 2-1-1, the Helpline Center and United Way fight for families to meet basic health needs by connecting them with accessible community resources. This free, non-emergency telephone number connects people to human service information and referral to the people and places that can help. The Delta Dental Mobile Program allows anyone in Brookings County up to the age of 21 to receive dental care at no-cost to the individual or family. The dental van visits Brookings County each year for four weeks; appointments can be made by dialing "2-1-1".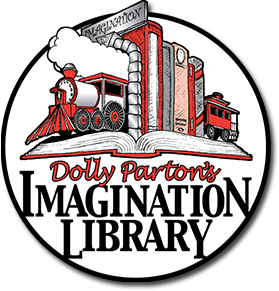 Each morning, when the school bell rings, children in poverty live face-to-face with barriers to academic progress and well-being. Among them: hunger, an absence of academic support, low parental involvement, limited medical and dental care. With barriers like these, it's hard for young people to find a path forward.
Our Education Commitment puts low-income students and their families front and center. Working side-by-side with our partners, we prepare students for school, empower adults, and develop youth's character and academic success.
The first step is developing vocabulary, a love of reading and learning with an adult, and developing social skills. Dolly Parton's Imagination Library provides one high-quality, age-appropriate book each month to children up to 5 years old in Brookings County. These books are delivered directly to their door at no-cost to the family. If you'd like more information please contact our office.
To sign-up online and register your child for Dolly Parton's Imagination Library, please click here.
Dolly Parton's Imagination Library has a partner with Braille Tales, an organization that provides free books in braille. If your child or yourself are blind or have impaired eyesight and are interested in more information, please click here. If you would like to complete their sign up form, please click here.
Brookings Area United Way seeks to identify and address root causes as an effective means of tackling issues and transforming communities. Today, community issues stemming from personal, economic and environmental factors are growing increasingly complex and more difficult. More and more, hard-working individuals and families are unable to get ahead financially. We look at ways for Brookings County to become financially literate and financially stable through partnerships with businesses and nonprofits, access to basic needs, employment readiness, and independent and secure living.
Brookings Area United Way is fighting to make prescription medications affordable through our free SingleCare discount card. With the SingleCare card, there are no forms to fill out, no waiting period and no registration required. The card is available as a mobile application or reusable coupon on FDA-approved medicines at most pharmacies in Brookings County.
BROOKINGS COUNCIL OF NON-PROFITS
The Brookings Council of Nonprofits was formed in 2018 after experiencing the incredible collaboration of local nonprofits during the first South Dakota Day of Giving. The Council meets once a month to discuss our community's needs, partnership opportunities, and share resources within the nonprofit network. For more information please contact Amy Ward at award@brookingsivycenter.org.
Another group that has formed this year is the Mental Health Coalition which allows those with a passion regarding mental health to come together. This allows everyone to have a seat at the same table and have the important conversations. Each of those around the table, bring a network of resources and experiences. It is important to keep these conversations going as mental health affects us all. Contact Nikki Eining at nikki.eining@avera.org for more information.
Building resilient families and communities. Social NET Works connects community partners, schools, private businesses, and nonprofits to bring high-quality events, speakers, and resources to our community on how to build resilient families and relationships. For more information visit Social NET Works Facebook page.
HELPING HAND EMERGENCY RESOURCE GUIDE
The Brookings Helping Hand Emergency Resource Guide is a quick way to find resources in the local community. Please click here to view. If you do not find what you are looking for, please call 2-1-1 or visit their website here. If you would like to reach out to our office, please call 605-692-4979.
See Frequently Asked Questions below. Don't see the answer you need? Give us a call: 605-692-4979.
ADDRESS

PO Box 750
908 Hope Drive
Brookings, SD 57006

EMAIL

uw@brookingsunitedway.org