BROOKINGS AREA UNITED WAY SUPPORTS ALL
When we come together, we can lift a community. Our programs and partners work towards building up the three basic pillars of a good life: health, education, and self-sufficiency. Learn more about our work below.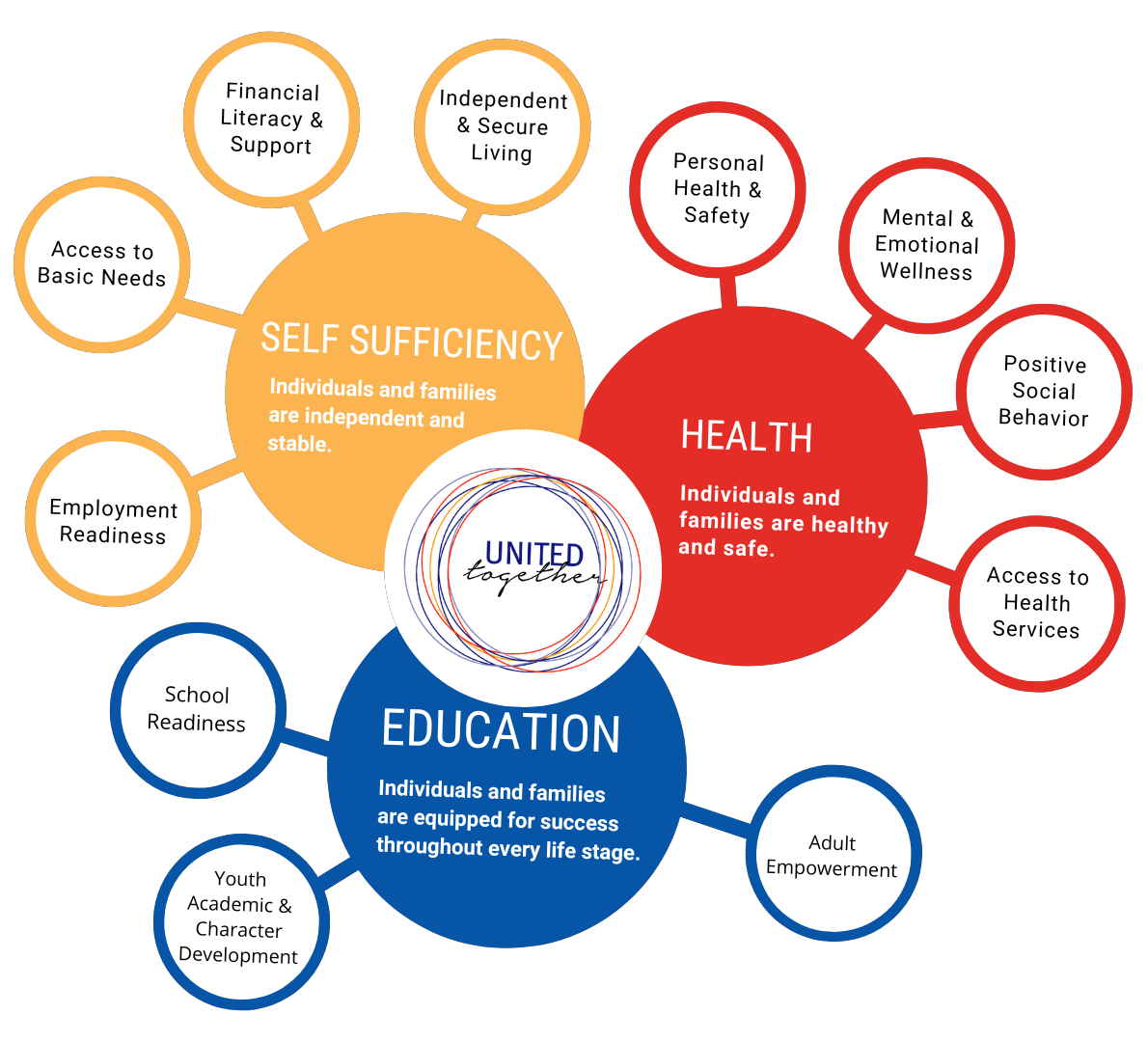 BROOKINGS COUNCIL OF NON-PROFITS
The Brookings Council of Nonprofits was formed in 2018 after experiencing the incredible collaboration of local nonprofits during the first South Dakota Day of Giving. The Council meets once a month to discuss our community's needs, partnership opportunities, and share resources within the nonprofit network.
Another group that has formed this year is the Mental Health Coalition which allows those with a passion regarding mental health to come together. This allows everyone to have a seat at the same table and have the important conversations. Each of those around the table, bring a network of resources and experiences. It is important to keep these conversations going as mental health affects us all.
Building resilient families and communities. Social NET Works connects community partners, schools, private businesses, and nonprofits to bring high-quality events, speakers, and resources to our community on how to build resilient families and relationships.
Brookings County was recognized as South Dakota's first Resilient Community in 2021, after two years of collaboratively working through the five phases: Prepare, Know, Respond, Prevent, Sustain. The community's Resilient Community effort's was led by Social NETWorks, a coalition of local stakeholders with representatives from healthcare, behavioral health, government, nonprofits, and education.
HELPING HAND EMERGENCY RESOURCE GUIDE
The Brookings Helping Hand Emergency Resource Guide is a quick way to find resources in the local community. Please click here to view. If you do not find what you are looking for, please call 2-1-1 or visit their website here. If you would like to reach out to our office, please call 605-692-4979.
ADDRESS

908 Hope Drive
Brookings, SD 57006

Mail to: P.O. Box 750, Brookings

EMAIL

uw@brookingsunitedway.org