YOUTH MENTAL HEALTH FIRST AID
WHAT IS YOUTH MENTAL HEALTH FIRST AID TRAINING?
Mental Health First Aid is an 8-hour course that gives people the skills to help someone who is developing a mental health problem or experiencing a mental health crisis such as contemplating suicide. This is an evidence-based program widely used throughout the United States.
The goal of training is to help support an individual until appropriate professional help arrives. Mental Health First Aiders learn a strategy that includes: assessing risk, respectfully listening to and supporting the individual in crisis, identifying appropriate professional help and other supports.
Participants are introduced to risk factors and warning signs for mental health or substance use problems, will engage in experiential activities that build understanding of the impact of illness on individuals and families, and will learn about evidence-supported treatment and self-help strategies.
Mental Health First Aid is intended for people and organizations that make up the fabric of a community. Professionals who regularly interact with people such as police officers, nurses, human resource directors, primary care workers, school/college leadership, faith communities, and friends and family of individuals with mental illness or addiction are encouraged to attend.
YOUTH MENTAL HEALTH FIRST AID TRAINING APPLICATION
FREQUENTLY ASKED QUESTIONS
When will this training take place? One training is being offered June 14th at 8am (this one is currently full, if you would like to be added to the waitlist, please call 605-692-4979 or you can sign up for July 18th) - this is an 8-hour training. Lunch is provided. Another training is being offered July 18th at 8 am - this is an 8-hour training. Lunch is provided. Attendees only need to attend one.
Where will the training be? Dakota Prairie Elementary School - 111 26th St. S., Brookings, SD 57006
How much does the training cost? The training is FREE!
Will there be another opportunity? Please contact our office for more information.
Applications will be submitted for CEU's for LPC and Addiction Counselors.
Teacher renewal credit will be available and this training will fulfill the 1-hour of suicide prevention requirement.
*To obtain training certificate, full day attendance is required.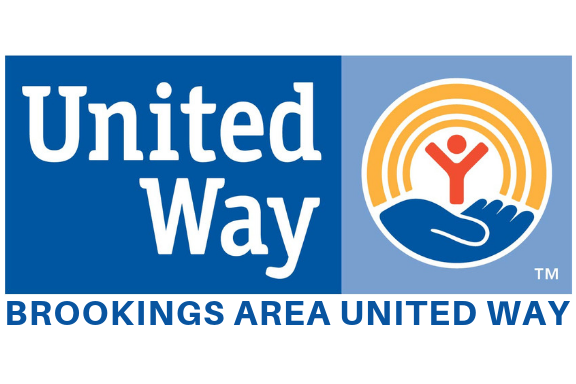 ADDRESS

PO Box 750
908 Hope Drive
Brookings, SD 57006

EMAIL

uw@brookingsunitedway.org