HOW TO FIND BROOKINGS AREA UNITED WAY...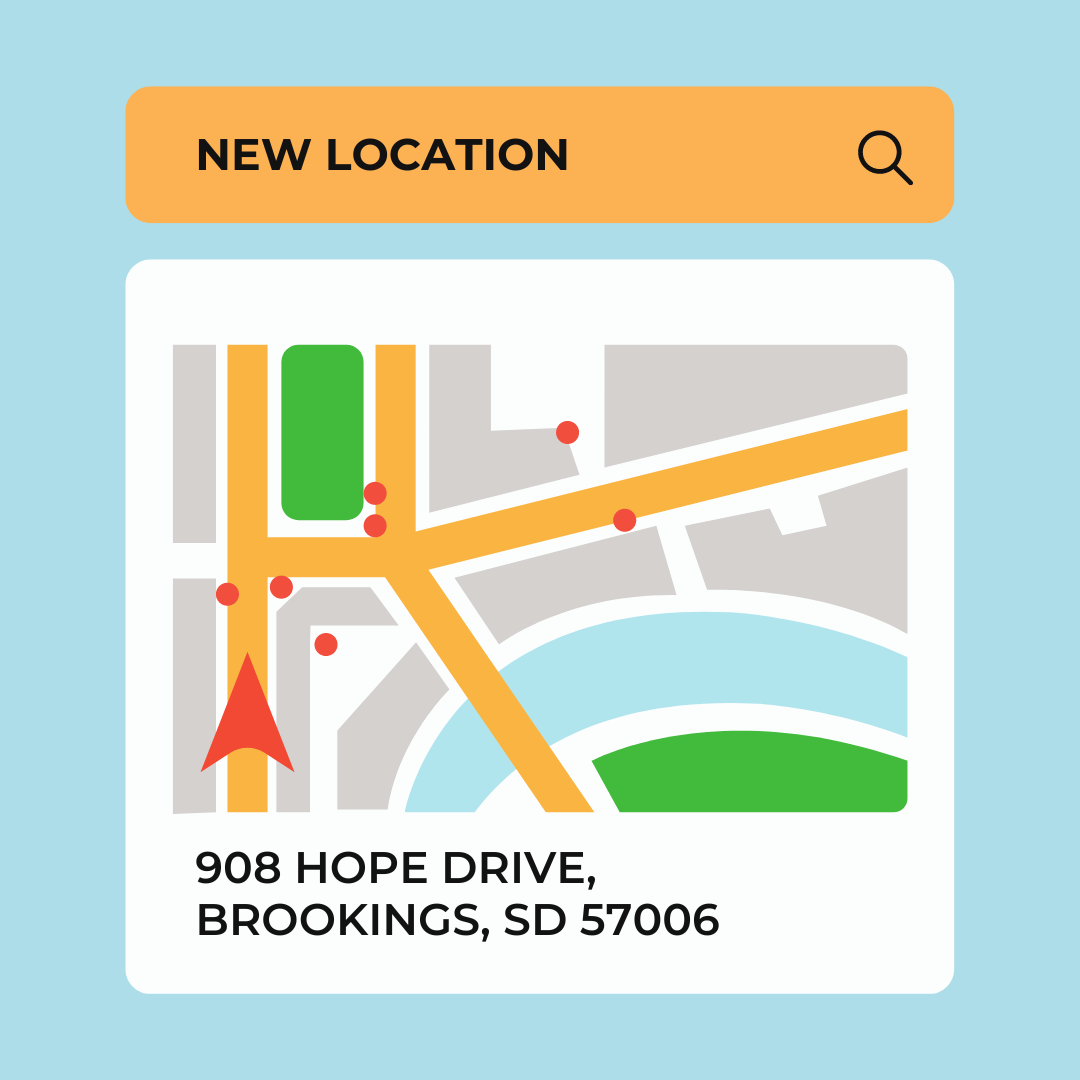 We recently moved! Our new physical location is 908 Hope Drive, Brookings, SD 57006.
There are a few options to get to our new location. Please see those below.
Please do not enter from the east church entrance - we are trying to limit traffic near the preschool.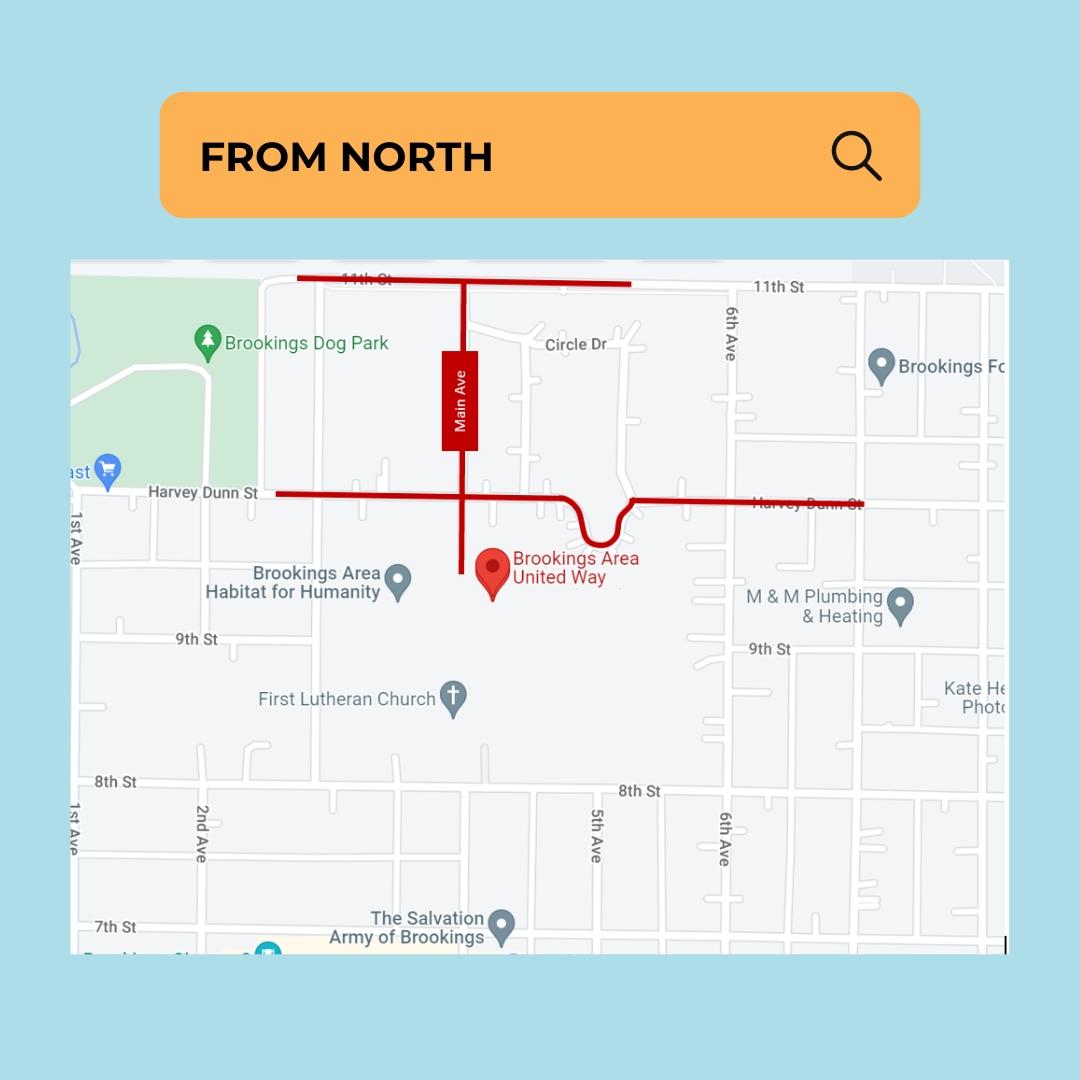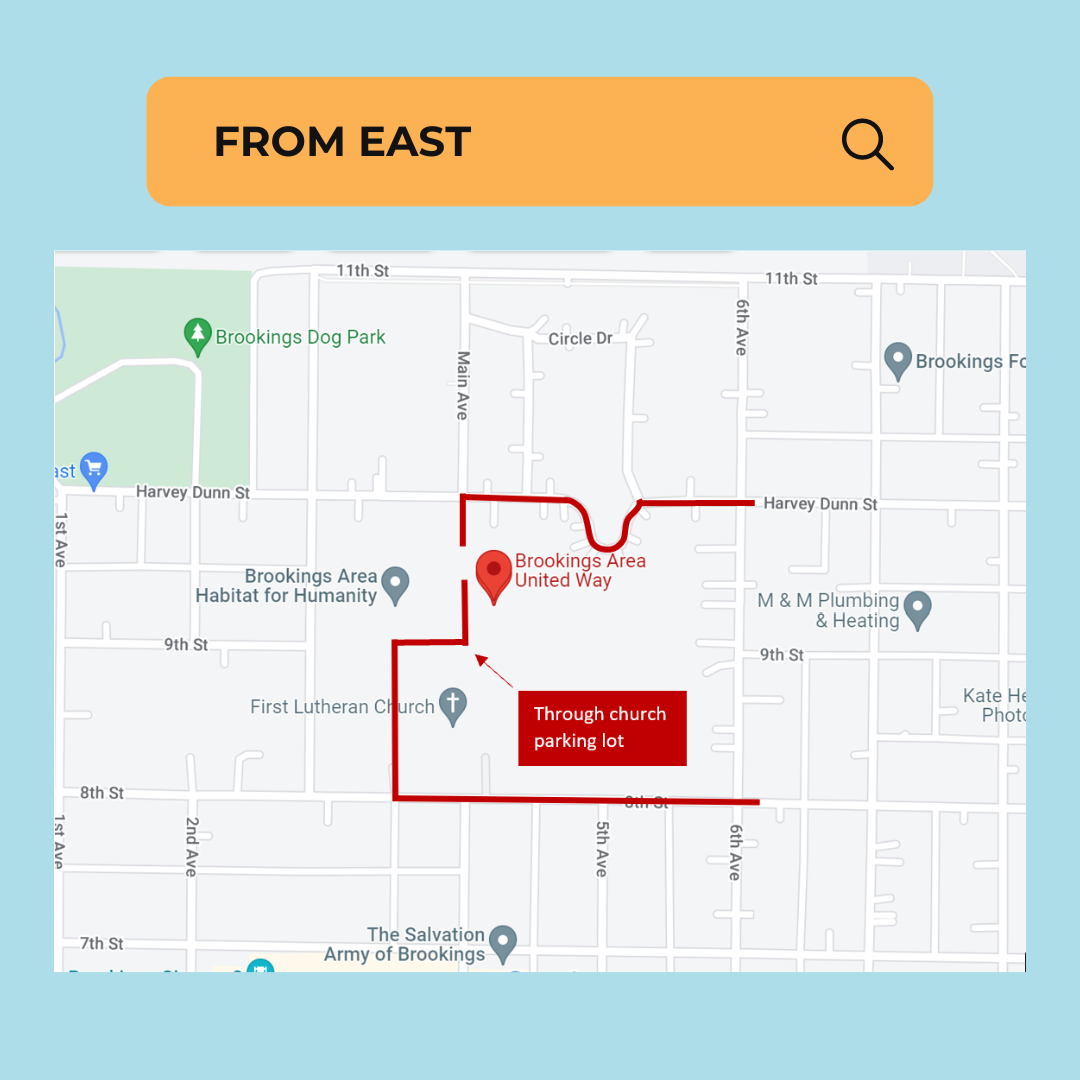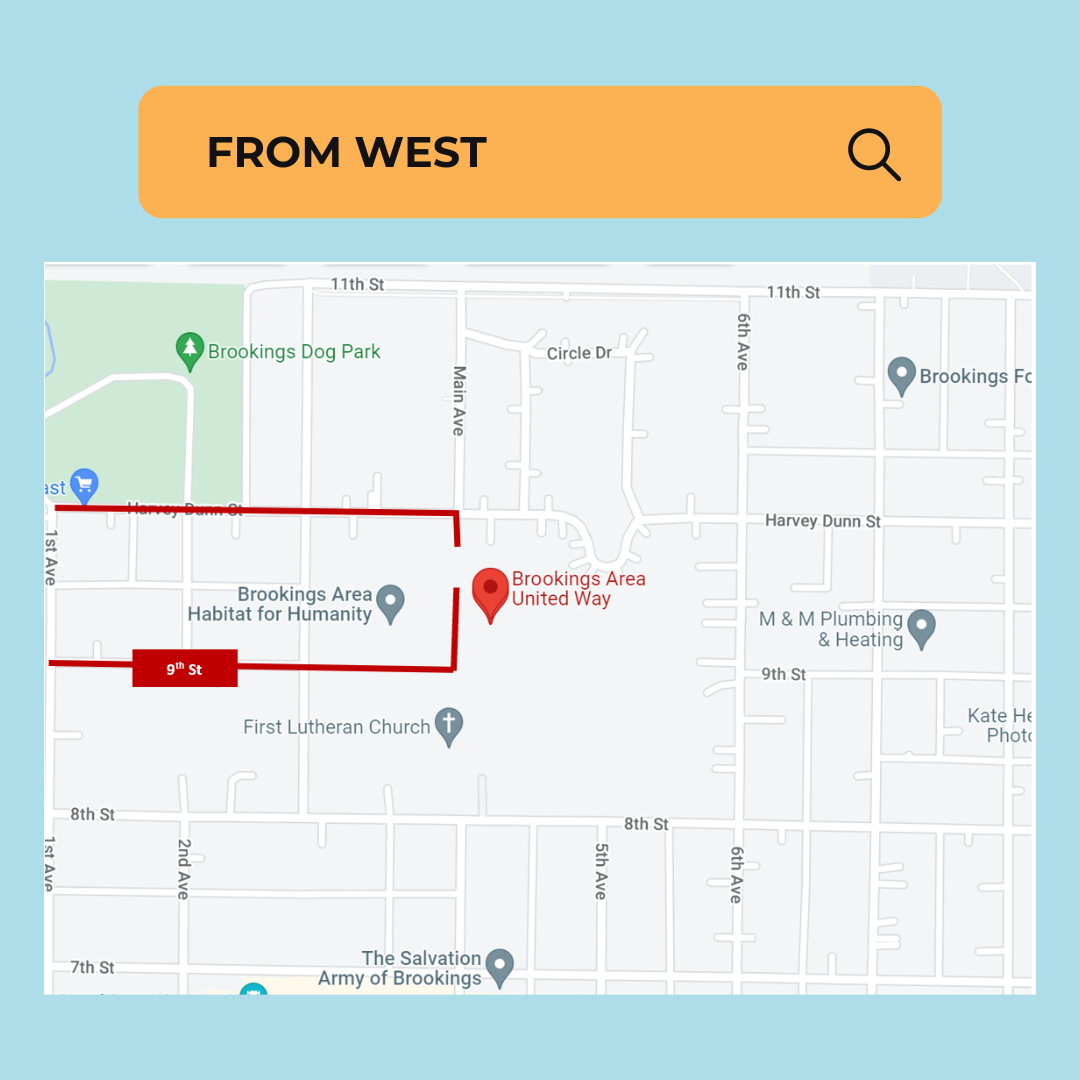 ADDRESS

908 Hope Drive
Brookings, SD 57006

Mail to: P.O. Box 750, Brookings

EMAIL

uw@brookingsunitedway.org