Brookings Area United Way believes that all basic needs in a family should be met. Expanding access to safe homes, full pantries, and reliable transportation is the way to create a more resilient, stronger Brookings County.
How We Support Basic Needs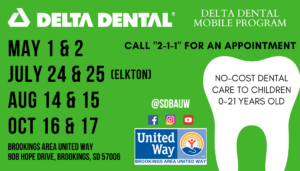 Delta Dental Mobile Program
The Delta Dental Mobile Program is the start to a healthy childhood. Youth 21 years old and below can see the dentist and have better health, better focus in school, and a happier life.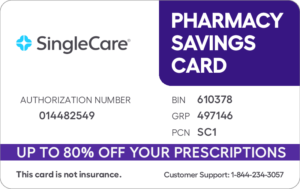 With the SingleCare prescription savings card, there are no forms to fill out, no waiting period and no registration required. The card is available as a mobile application or reusable coupon on FDA-approved medicines at most pharmacies in Brookings County.
In 2022, 193 kids received almost $200,000 in care through 2,478 dental procedures that were completed
was saved on prescriptions in 2022