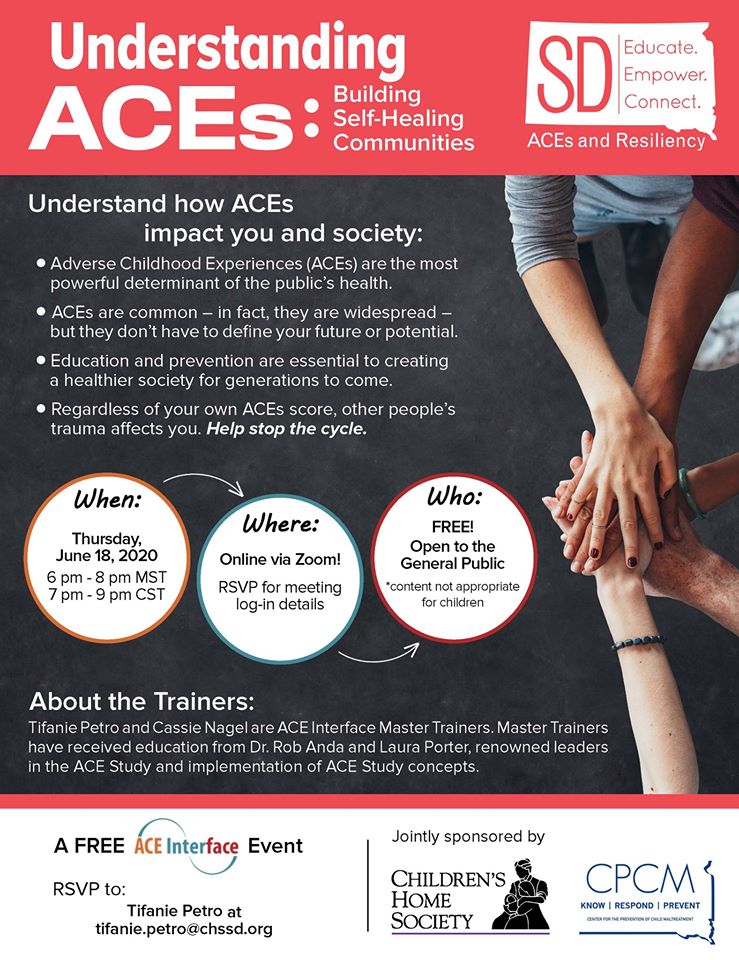 Date
Jun 18 2020
Expired!
Time
7:00 pm - 9:00 pm
Understanding Adverse Childhood Experiences
A free community training to learn what ACEs are, how they impact you and society, and how we can all help reduce the accumulation and alleviate the impact of ACEs in our community.
The goal of this community education is the make "Toxic Stress" and "ACEs" household terms, so that individuals and communities are empowered to improve the health and well-being of this and future generations.
RSVP to Tifanie Petro at 605 – 716 – 1628 or tifanie.petro@chssd.org to get the Zoom Meeting log-in information. Space is limited!
*CEU Credits available!