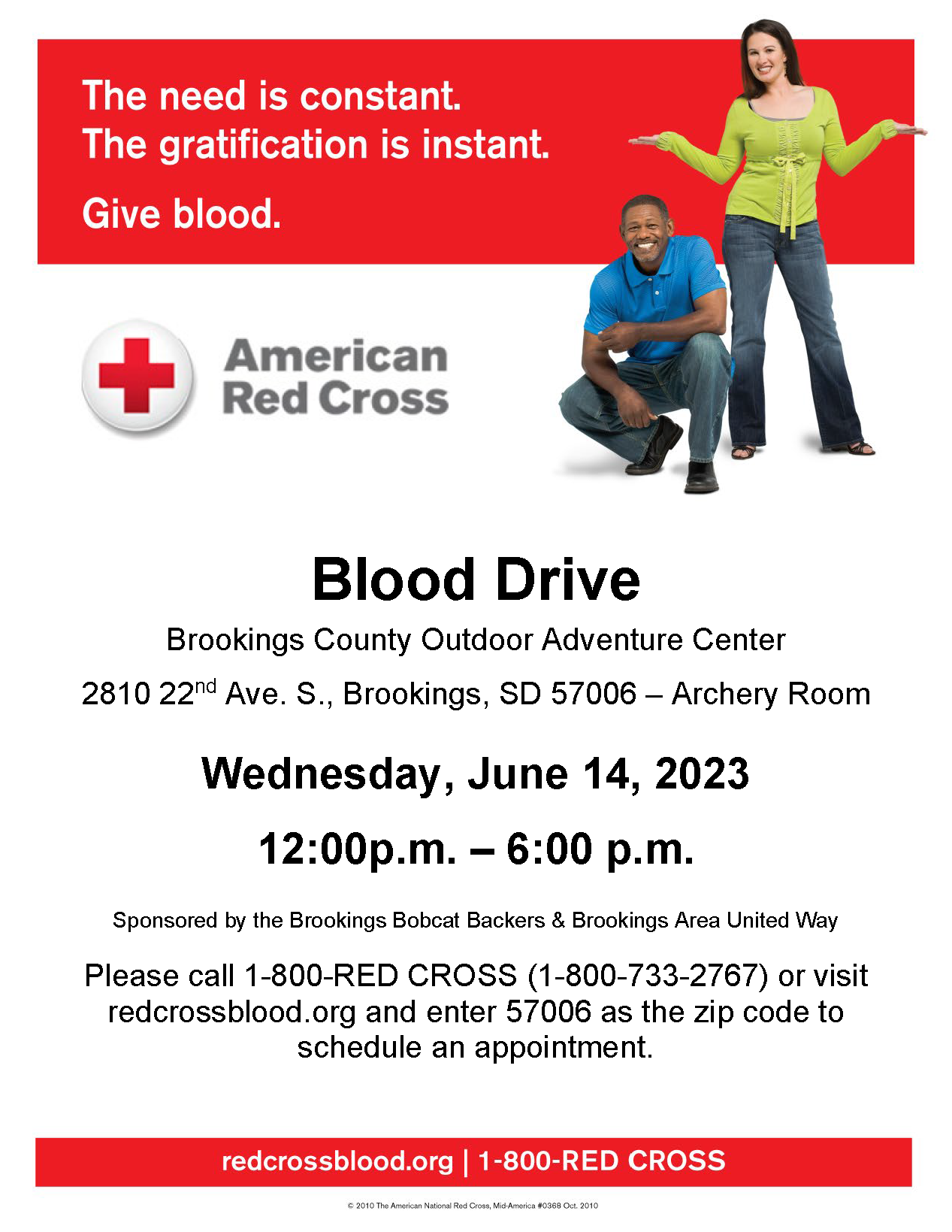 Community Blood Drive
Brookings Area United Way and Bobcat Backers will host a community blood drive with the American Red Cross on Wednesday, June 14th, at the Brookings County Outdoor Adventure Center from 12pm-6pm. There is a critical need for blood donations.
You can register by visiting: https://www.redcrossblood.org/ and entering 57006 as the zip code.